Here Are Top 10 Best-Selling Smartphones In The World In 2019
Jyotis - Oct 05, 2019
--- Although this list has lacked a lot of best-selling smartphones in the current market, at least it can give you a quick look at the hot trend of this year!
Have you updated the list of the top 10 best-selling smartphones in the world this year? Even when your answer is "No", you may at least guess some of this list. What are they? Which brands do they come from? The following list will give you the latest information on these products.
Take a quick look at the following list to get more about the hot trend of this year!
1. Apple iPhone XR Apple has obviously gained certain success via its strategy that includes providing 'affordable' iPhones to consumers, as well as reducing the prices of these iOS handsets via offers and deals in some regions in the world. In the first 06 months in 2019, the tech company sold 26.4 million devices.
When it comes to key specifications, the iPhone XR flaunts a 6.1-inch LCD display with a resolution of 1792 x 828 pixels, a 7MP front camera, and a 12MP rear camera. It is powered by an A12 Bionic processor and has three storage variants including 64GB, 128GB, and 256GB. Also, Apple brings up to 6 color versions of this model: Yellow, Blue, Coral, Red, Black, and White.
2. Apple iPhone 11 In terms of the technical specifications, the iPhone 11 isn't the most prominent product in the iPhone 11 Pro series that were just launched in early September. However, the manufacturer obviously offers a good price for an iOS device. Also, the iPhone 11 is designed with almost all of the vital features users desire in an iPhone.
This handset has a 6.1-inch liquid retina HD display, a 4GB RAM, dual 12MP rear cameras and a 12MP front camera. In addition, it is powered by an A13 Bionic chip and runs on iOS 13. It comes as no surprise that the iPhone 11 can support many kinds of network connectivities such as LTE, WiFi 6, GPS and more.
3. Samsung Galaxy Note 10 Plus The Galaxy Note 10 Plus is the most expensive non-foldable smartphone manufactured by Samsung. It is equipped with the S Pen and an exquisite screen; however, its high starting price may be a significant disadvantage of this device. Samsung doesn't just improve its battery saving technology but it also provides a 25-Watt fast charger.
4. Samsung Galaxy A50 Here is another product manufactured by Samsung. After the first half of this year, the number of shipped units of the Galaxy A50 reached 12 million. Powered by an octa-core 2.3GHz Exynos 9610 processor, the Galaxy A50 also flaunts a 128GB internal storage and a 4GB RAM. Compared to many other rivals at the same prices, this device comes with more impressive IPS displays. An in-screen fingerprint reader is another plus point of the A50.
5. Apple iPhone 8 Apple first introduced the iPhone 8 two years ago, in 2017. Until now, this device has continued receiving great interest from consumers, even when the company just launched the iPhone 11 Pro series. The number of unit shipments has been about 10.3 million.
The iPhone 8 comes with a 4.7-inch HD True Tone display, an A11 Bionic chip, a 2GB RAM, an 8MP selfie camera, and a 2GBRAM. It can run on the iOS 11 and be upgraded to iOS 12. It also supports wireless charging technology. The HDR10 formats and Dolby Vision are two benefits that allow users to enjoy HDR movies directly from iTunes, as well as to watch videos from Netflix.
6. Xiaomi Redmi 6A The Redmi 6A from Xiaomi is amongst the affordable smartphones which are the first priority of consumers in 2019. There were about 10 million shipped devices in the first six months of this year.
With its starting price at Rs 5,999, this handset owns its quite premium design. It has a 5.45-inch HD+ display and a MediaTek Helio A22 processor. When it comes to RAM, the Redmi 6A is designed with two variants including a 3GB RAM (that sports 32GB) and a 2GB RAM (that sports 16GB).
7. Xiaomi Redmi Note 7 On the seventh slot is a Xiaomi smartphone called the Redmi Note 7. The Chinese phone-maker has sold over 10 million units. The Redmi Note 7 flaunts a 6.3-inch Full HD+ IPS LCD display with a resolution of 1080 x 2340 pixels, which promises to bring the eye-catching image quality to users. In terms of its key specifications, it is powered by a Qualcomm Snapdragon 660 processor, a 13MP front camera, and its battery capacity is 4000mAH.
8. Samsung Galaxy J2 Core Here is the third smartphone produced by Samsung on this list of top 10 best-selling smartphones. The number of unit shipments was 9.9 million.
The Galaxy J2 Core is also known as the first smartphone from the South Korean-based tech company that can run on the Android Go operating system. It comes with an Exynos 7570 processor, an 8GB internal storage, a 1GB RAM, a 5MP selfie camera and an 8MP rear camera.
9. Google Pixel 3 First launched in October 2018, Pixel 3 is highly appreciated for its cameras which are allegedly the best ones users can hope on a phone. In comparison with other previous products, the smartphone offers more internal upgrades, a better screen, as well as adds a lot of improvements for its cameras. It has a 5.5-inch display with a resolution of 1080 x 2160 pixels, a 4GB RAM, a dual 8MP camera and a 12.2MP rear camera. Its battery capacity is 2,915mAH.
10. Apple iPhone 11 Pro Max As one of the latest iOS smartphones released in September 2019, the iPhone 11 Pro Max has come with the most impressive specifications and fashionable design from the Apple brand until now. In spite of its too high price, this device has still driven iOS fans crazy.
The iPhone 11 Pro Max is designed with a 6.5-inch OLED display with a resolution of 1242 x 2688 pixels, a 4GB TBC RAM, a 12MP front camera, three 12MP rear cameras, and a 3,500mAH battery.
As such, we have referred to the top ten best-selling smartphones in the current market. They come from Apple, Samsung, Google, and Xiaomi. There are a lot of other smartphones that haven't yet mentioned in this list. However, you can, at least, know some of the most-cared products and may look for something to your liking.
Featured Stories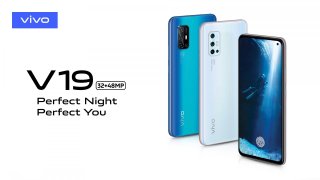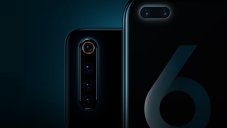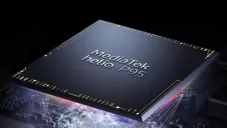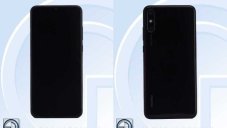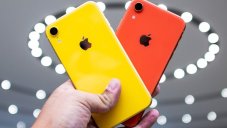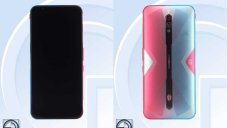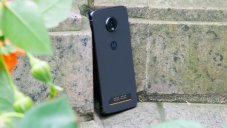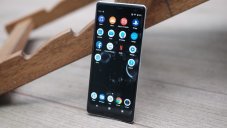 Read more