Nokia 5 Price In India: Great Design But Lacking The Wow Factor
Harin - Jan 15, 2020
--- Nokia 5 price in India when it was first launched on August 15, 2017, was Rs 11,990. The phone has a great design but lacks the wow factor.
For a low-cost phone, the Nokia 5 does look and feel quite premium. But instead of how it looks and feels, some are more concerned about the inside of the phone. And this is where they are reminded of the phone's lower price. The problem with any budget phone is what the manufacturer has to compromise to achieve the budget-friendly price. And whether you can accept those compromises. Nokia 5 price in India when it was first launched by HMD Global on August 15, 2017, was Rs 11,990.
Nokia 5 design Nokia 5 has a sleek design. When holding it, the phone doesn't feel cheap. The body is made from metal and has rounded corners. Its weight feels right in the hand too, giving the impression of great quality. It has a distinct look and a two-toned finish thanks to the metal chassis. There are three colors to choose from dark blue, blue, and rose gold.
Of course, the design of the Nokia 5 can't beat the Galaxy S8, but it is still a looker.
The speakers are placed on the bottom, which is pretty inconvenient for gamers. A fingerprint scanner is integrated with the home button. The Nokia 5 has an IP52 certification, meaning you can't take it for a swim.
Nokia 5 display The Nokia 5 has a basic 720p IPS display. If you are those people who prefer crisp white photos and web pages, the smartphone might disappoint you. You won't have the best experience of watching Youtube or gaming. If you prioritize media, then it's better to look for a smartphone with a better resolution.
The phone has a 5.2-inch display but the lower resolution somewhat neuters the screen real estate. For example, when you use the multitasking feature of Android, you can't resize apps and have to use a 50/50 screen share.
Nokia 5 hardware and performance The Nokia 5 is powered by an octa-core Qualcomm Snapdragon 430 and an Adreno 505 GPU. There are many low-cost smartphones with the Snapdragon 430 that have great performance. But for the Nokia 5, it depends heavily on the task you want to accomplish.
For example, when trying to multitask, there isn't an issue despite the low 2GB RAM of the device. But there is a major delay when gaming or browsing web pages. It still delivers acceptable service, but not the best experience. And whether you can accept it or not also depends if consuming media and browsing webs are things that you particularly enjoy.
Signal strength, call quality, WiFi, and Bluetooth all work fine with no dropped calls whatsoever.
But what seems to trouble an average user is the phone's internal storage. The phone only has 16GB of storage, which can only store a few apps and a few photos. Fortunately, you can expand the storage to up to 128GB with microSD cards.
Nokia 5 battery The battery life is acceptable. The device can last users all day even with using Google Maps for navigation, watching several YouTube programs, etc. The Nokia 5 has a 3,000mAh battery. Therefore, longevity is probably thanks to Android's innate software optimization. For a budget phone, having Quick Charge 3.0 is great as you can get a 50% charge in just an hour.
However, Nokia's decision to choose a MicroUSB port instead of USB Type-C feels pretty backward.
Nokia 5 Camera There was a time when Nokia was known for its cameras with the Lumia 1020 as the prime example. But the Nokia 5 might disappoint you if you have a high expectation. The phone has a 13MP but there are some problems with the lighting. Even in good-lighting environments, the photos still look too dark.
Most of the time, daylight shots come out washed out while other times, they will appear blurred or overexposed, especially for moving subjects. The smartphone supports HDR and the autofocus is decent.
The camera software is too basic with no fun features. For example, there are no fun filters for you to play with and you will have to manually adjust the settings. On the front of the smartphone is an 8MP camera that can shoot video in 1080p. But ironically, you can't playback these videos until you get home and upload them onto your computer.
Nokia 5 software
The software of the Nokia 5 will probably make users happy though as it is running stock Android. There is no bloatware as well as crazy customization, meaning things can work as quickly as possible.
It is running 7.1.1 Nougat. You can access Google's latest features like Gooogle Assistant. While there are some people who love the Android experience, it isn't going to suit every user. For example, just to let the battery percentage show in your status bar, you will have to go to the System UI Tuner, which is pretty well-hidden to do so.
Nokia 5 specifications and price in India
Below is a photo of which shows the specifications of the Nokia 5. Nokia price in India 2017 was Rs 11,990. But after a few years, Nokia 5 price in India Flipkart has dropped to Rs 11,990 while Nokia 5 price in India Amazon is Rs 10,990.
Nokia 3 5 6 price in India
At the moment, you can still get the Nokia 3 at almost half the price of the Nokia 5, at only Rs 6,180 on Flipkart. Meanwhile, if you want to get the Nokia 6, you will have to pay Rs 13,999. Verdict
The Nokia 5 is suitable for those who concern more than just specs and performance. If you need a smartphone that looks good and can serve as a fashion statement, then the Nokia 5 might be a great choice.
But then if you are someone who likes to consume media and play games, then a smartphone with a better screen and more power may be a better choice. Either way, you will have to spend some money on a microSD card if you want to have more space for your photos when you travel.
Featured Stories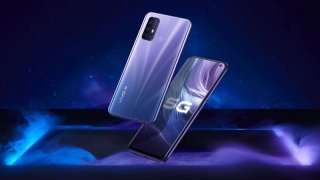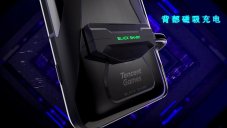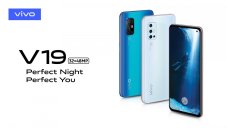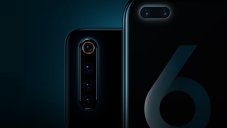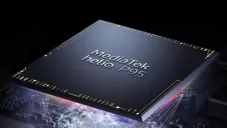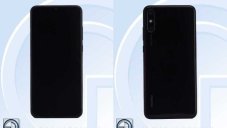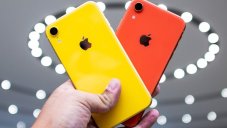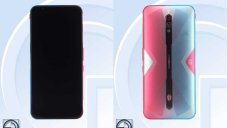 Read more