Some Of The Weirdest Gadgets Announced At CES 2020
Harin - Jan 11, 2020
--- CES 2020 in Las Vegas saw the participation of many new products. Here are some of the weirdest products launched at the event. 
CES 2020 saw the participation of many products. Here are some of the weirdest products launched at the event.
Neon – The "Artificial Human" Star Labs' Pranav Mistry, the head of the Neon AI project of Samsung, names its new realistic CHI avatars the first "artificial human" in the world. What Neon wants these realistic digital humans to do is to act as assistants, health care advisers, and teachers, etc. They will continue learning and adapting to become unique companies.
>>> Pranav Mistry's Team Has Developed The First Artificial Human In The World
Virtual Pinball This machine just consists of screens in a box that is shaped like a pinball machine. It removes every interesting thing that you can experience from pinball machines.
Delta's Exoskeleton Put aside the boring virtual pinball machine, this is something truly cool. Delta Airlines has partnered with Sarcos Robotics, an exoskeleton company from Utah, for the use of the wearable exoskeleton the Guardian XO. The exoskeleton can help luggage workers in particular and employees in general lift heavy loads. The wearable robot is powered by a battery and can lift up 90kg.
>>> This Airline Plans To Provide Its Luggage Workers With Powered Exoskeletons
Narwal Mop and Vacuum Robot The Narwal T10 vacuum-cleaner robot cannot only clean up a mess but it can also clean itself. Inside the robot, there is a tank of clean water so that it can go around and mop your floor. Once it completes its job, the dirty water is moved to a second tank. The robot then uses clean water to clean itself. There is an app that consumers can use to create their home's layout for the robot.
Robot Warrior Gaming Helmet from MSI This is something that is totally different. At CES 2020, MIS showcased its gaming desktop but in a robot-head concept. The product is called the MEG Aegis Ti5.
Razr's Eracing Simulator The concept of the Razer Eracing Simulator is a high-end display and racing seat that one day will serve esports racing leagues. The simulator consists of a projection screen, a hydraulic racing seat, a high-end gaming pedals, and a steering wheel.
Kohler Moxie Shower Head If you are someone who loves to sing or hum to the melody of a song while you shower, there are many options for you to choose in terms of waterproof Bluetooth speakers. But the most effortless way is to integrate a built-in speaker into your shower. And this is exactly what Kohler has done with its Movie showerhead lines. This year, the line is being revamped. Kohler adds to the collection a new showerhead that comes with Harmon Kardon's built-in audio.
>>> CES 2020: This Futuristic Toilet Will Keep Your Hands Clean
The Segway S-Pod At CES 2020, Segway introduces this as the S-Pod. Its appearance resembles a carved-out egg with added wheels. According to Segway, its S-Pod is a smart transporting pod that can be used at theme parks, airports, and other similar venues.
Samsung's SelfieType Invisible Keyboard If the humongous screen of the Galaxy Note 10 is not enough for you, then Samsung has something else for you called the SelfieType invisible keyboard. The keyboard used the selfie camera on your smartphone or tablet to track your fingers.
>>> Samsung Shows Off Invisible Keyboard For Smartphones And Tablets
Temporary Tattoo Machine This fun device is from startup Prinker. The device called the Prinker S has a price tag of $269. It is a small handheld gadget holding ink cartridges. The black ink cartridge reportedly costs $99 while the cosmetic grade one costs $149. The ink is pricey, but according to Prinker, users can get 1,000 tattoos with one cartridge.
Impossible Pork The same startup from Silicon Valley that introduced the Impossible Burger back in 2016 is launching another meat-related product. At CES 2020, the company unveiled Impossible Pork, which is a plant-based substitute mimicking ground pork. Later this month, the Impossible Sausage will be launched in a partnership with Burger King.
Featured Stories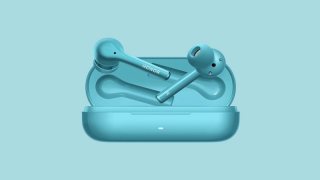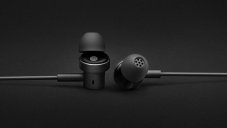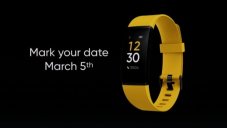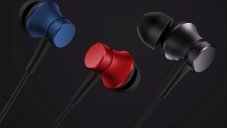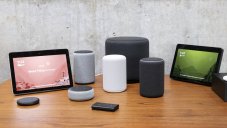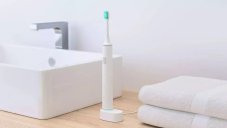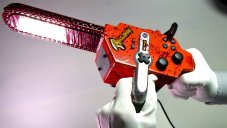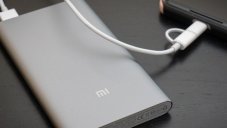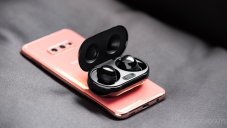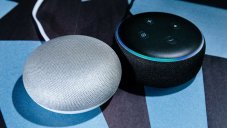 Read more