OnePlus 7 Specification Vs. OnePlus 7 Pro: Is The Lesser Version Worth Your Attention?
Aadhya Khatri - May 28, 2019
--- Here is a comparison between OnePlus 7 specification and that of OnePlus 7 Pro to help you decide if the lesser model offers value for your money
OnePlus 7 Pro may have taken all the limelight, but for those who cannot stretch their budget enough for this one, or do not care much about better camera setup and 90Hz refresh rate, its non-pro model cousin is an option worth checking out. So here is a comparison between OnePlus 7 specification and that of OnePlus 7 Pro to help you decide if the lesser model offers value for your money.
Design OnePlus is one of the first OEMs to make use of the metal and glass design. The two phones' predecessors all have a glass back and an aluminum chassis. However, what sets the two newer ones apart is the curved edges. It is not exactly a thing that can interfere with the performance, but the curves make the phones look more modern and eye-catching.
On the front, OnePlus 7 looks quite similar to OnePlus 6T with a dewdrop notch and minimal bezels. The company has given OnePlus 7 Pro the feature many users wish for, a notch-less uninterrupted display. It does this by adding a pop-up selfie camera. On the rear, the non-pro model has a dual snapper setup aligned vertically. One of the most noticeable features in OnePlus 7 camera specs is the fact that the LED flashlight and sensors are located on the same module.
On the OnePlus 7 Pro, the triple snapper arrangement is also aligned vertically, but the LED flashlight is on a separate module beneath it.
They both have in-screen fingerprint sensors and lack all if IP ratings and the 3.5mm headphone.
Other OnePlus 7 features include size and color. Overall, the non-pro is thinner and smaller than its flagship cousin with the weight of 182g and the dimensions of 157.7 x 74.8 x 8.2 mm. You will also have a less diverse color scheme with this model as instead of three distinct shades; there are only two, Mirror Gray and Red.
Read more: OnePlus 7 Pro Makes You Wonder Why Other Big Smartphones Have To Be So Expensive
Display
One of OnePlus 7 Pro's key selling points is the display. Measuring 6.67 inches, the screen features an AMOLED display with a resolution of Quad HD+ and 1440 x 3120 pixels. However, what really makes this phone stand out is the 90Hz refresh rate, making everything seems to run faster. This kind of display is superb for games and surfing the web. Meanwhile, OnePlus 7 specs, in this case, are AMOLED display, full HD+, and 1080 x 2310 pixel resolution. The refresh rate is 60Hz, and there is a dewdrop notch on top.
Hardware
OnePlus 7 specifications are also similar to those of its Pro cousin in the following respects. They both have Octa-core Snapdragon 855 chipset and two configurations, 6GB/128GB and 8GB/256GB. Another highlight is UFS 3.0 storage for extra fast performance.
OnePlus 7 Pro also has the 12GB/256GB variant. There is no option for expanding the memory, so you have to think hard about the storage before you commit.
Overall, when it comes to power, both of them are workhorses, so users do not need to worry about this.
Battery OnePlus 7 Pro is fueled by a 4,000mAh battery. However, with that resolution and screen size, the phone can last only one day between charges.
On the other hand, OnePlus 7 specification when it comes to power is a little weaker. The 3,700mAh battery sounds like a lesser offer, but since the refresh rate is smaller than that of its Pro cousin, you may have more time before you have to charge the device again.
There is no wireless charging support on both of them, but it is not exactly a deal breaker. The two phones have 30W warp charging by standard.
Camera Photo-taking is arguably the ability most users care about these days. So if you have your eye on the newest non-pro model of OnePlus, you must have been curious about OnePlus 7 specification relating to producing pictures.
According to OnePlus 7 confirmed features, you will have a dual camera setup consisting of a 48 MP primary sensor coupled with f/1.6 aperture. It is supported by a 5MP depth sensor featuring an f/2.4 aperture. On the other side, there is a 16MP snapper with f/2.0 aperture.
OnePlus 7 Pro has a more superior camera performance; after all, it is the other key selling point of the phone. It features a triple camera arrangement made up of a 48MP snapper with f/1.6 aperture for better low-light photos; a 16MP ultra wide-angle and f/2.2 aperture; and an 8MP telephoto paired with f/2.4 aperture and 3x zoom. On the other side, there is a 16MP and f/2.0 aperture.
There are the electronic image and optical stabilization on both phones, and they can help you make 4K videos. By standard, they will take Full HD shots, but you can also have slow-motion videos. If the best camera performance is what you are after, OnePlus 7 Pro is obviously the champion here.
Software The two phones have Oxygen OS by standard. The highlight of this operating system is the number of gestures and customizations it offers. OnePlus is one of the OEMs that are quite quick with rolling out updates so that you will have this privilege on both phones.
OnePlus 7 Specification And Price In India
OnePlus 7 Pro featuring 128GB in Mirror Gray will set you back Rs. 48,999. The 12GB RAM and Nebula Blue variant is available at Rs. 57,999.
India is one of the markets that have OnePlus 7 as it will not come to the US. OnePlus 7 specification in India is similar to those of other markets. It will come with a price tag of Rs. 32,999 for the base variant. Paying Rs. 37,999 and you will have the 256GB.
Conclusion
Overall, the OnePlus 7 Pro comes out ahead here as it has a superior display and cameras. The notch-less front is also a plus for those who dislike anything standing in between them and an uninterrupted screen. In fact, even if you expand your comparison to a broader scope, OnePlus 7 Pro is arguably the best value for money on the market at the moment.
However, OnePlus 7 specification also makes it a solid model and a bang for your bucks. The chipset is on top of the market, the AMOLED display, and decent battery life. Best of all, everything comes at a reasonable price.
Featured Stories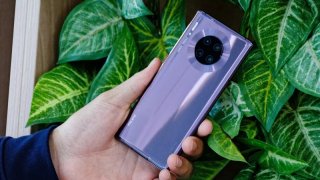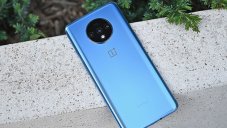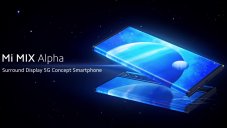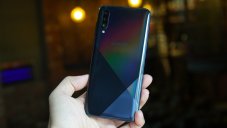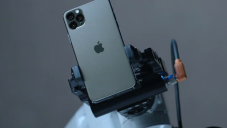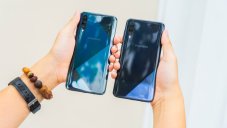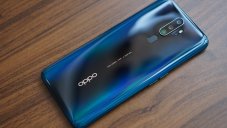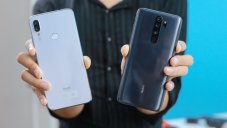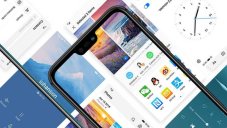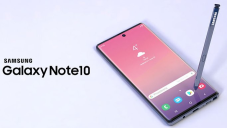 Read More