Top 7 Smartphones Under Rs 10,000 For PUBG Mobile Players
Dhir Acharya - Jul 15, 2019
--- This article will recommend the top 7 best smartphones for PUBG Mobile that you can get in 2019 for less than Rs 10,000. Even if you have an entry-level budget, you can still enjoy the game.
As smartphones are becoming more and more popular, even consumers with lower incomes can get themselves a decent phone. Along with the growing popularity of smartphones, mobile gaming is also getting more and more common, with PUBG Mobile currently the most favored by Indians.
For a phone to handle games, it needs to have adequate RAM, chip, storage, display, graphics support, etc. And the more you pay, the higher the quality you will get. But that doesn't mean you can't get a decent gaming phone for a budget price. And the following are some of the best phone for PUBG Mobile under 10000.
The best phone for PUBG Mobile under 10000
1. Xiaomi Redmi Note 4 
This phone houses 2 GHZ Tru-Octa Core 64 bit chips, with 4GB of RAM and 64GB of internal memory. In addition, the phone packs a 4,100mAh battery which offers a full day use. The Redmi Note 4 also features a 5.5-inch display with a resolution of 1920 x 1080.
In addition, the handset comes with a rear fingerprint sensor, as support for external storage of up to 128GB. 2. Xiaomi Redmi Note 5 
This phone is one of the best phone to play PUBG under 10000. It houses the Snapdragon 645 chipset, featuring Andreno 506 GPU. Furthermore, the phone offers 3GB of RAM as well as 32GB of internal memory with support for up to 128GB of external memory.
The phone's screen is 5.99 inches large, with a resolution of 2160 x 1080. Besides, it runs on Android Nougat 7.1.2 operating system and has just got the Oreo update. Another important factor is the battery, and the Redmi Note 5 packs a 4,000mAh battery. 3. Nokia 6 
Before the Nokia 6, a game-centric phone was released called Nokia X7, but it didn't really have any special specification.
In 2017, Nokia brand released the Nokia 6 with a screen size of 5.5 inches and a resolution of 1920 x 1080 pixels. The handset is powered by the Snapdragon 430 from Qualcomm and there are two variants for users to choose, including 3GB RAM/32GB storage and 4GB RAM/64GB storage. Also, the phone supports external memory of up to 256GB.
Notably, the Nokia 6 comes with Dolby Atmos sound enhancement as well as stereo speakers that will give users an extraordinary experience while gaming. 4. Honor 9 Lite 
Here comes another best PUBG mobile under 10000. This phone is powered by the Kirin 659 chip and has 3GB of RAM as well as 32GB of internal storage. It comes with an FHD Plus screen that's 5.65 inches large with an aspect ratio of 18:9.
Moreover, the Mali-T830 MP2 Graphics chip gives users a perfect gaming experience regarding the budget range. Besides, the smartphone runs on Android 8.0 Oreo and carries a 3,000mAh battery. 5. Asus Zenfone Max Pro M1
This phone packs the Snapdragon 636 8-core chipset from Qualcomm as well as the Adreno 509 GPU. Also, with a monstrous 5,000mAh battery, this smartphone is well-known for its gaming performance.
Notably, the device surpasses previous models in support for external storage, which is now up to 400GB. The Max Pro M1 runs on Android 8.1 Oreo operating system. Furthermore, it features an IPS LCD screen whose resolution is 1080 x 2160 pixels. 6. Honor 6X
This is a direct rival to the Redmi Note 4 regarding best phone for playing PUBG under 10000.  This phone has a unique design, featuring a full metal body. It is powered by the 2.1 GHz Kirin 655 Octa-core SoC and runs on Android 7.1 Nougat operating system.
However, the battery if this handset falls a bit behind the other candidates, with only 3,450mAh capacity, but it's still adequate for gameplays. Its display is IPS LCD which measures 5.5 inches and has a resolution of 1080 x 1920 pixels. 7. Moto E4 Plus 
One of the most important specifications of this device is its 5,000mAh battery which will ensure long gaming hours. Apart from that, its specs and features are pretty standard for a smartphone.
The E4 Plus runs on Android Nougat 7.1.1 operating system and is powered by the Media Tek 1.3 GHz chip. Moreover, the phone offers 3GB of RAM and 32GB of internal storage with external memory support of up to 128GB.

The Moto E4 Plus
The best price details list of phones for PUBG Mobile under 10,000 rs
| | |
| --- | --- |
| Best PUBG mobile under 10000 | Price |
| 1. Redmi Note 4 | Rs 9,898 |
| 2. Xiaomi Redmi Note 5 | Rs 9,399 |
| 3. Nokia 6 | Rs 8,644 |
| 4. Honor 9 | Rs 7,904 |
| 5. Asus Zenfone Max Pro M1 | Rs 8,499 |
| 6. Honor 6X | Rs 9,999 |
| 7. Moto E4 Plus | Rs 8,790 |
All in all, here are seven of the best phone for PUBG Mobile under 10000, though for an entry-level budget, we cannot find a phone with premium or near-premium specs for playing games. However, with these devices, you will still have a good time enjoying PUBG with your team, so make the best choice for yourself based on the specs and prices we listed. Have fun!
Featured Stories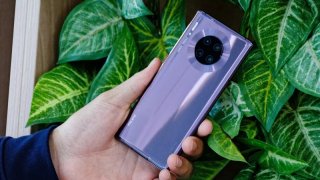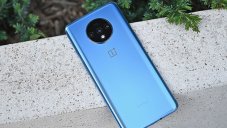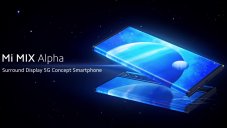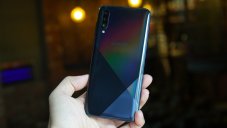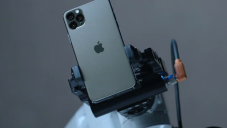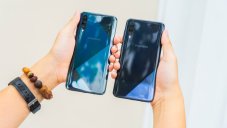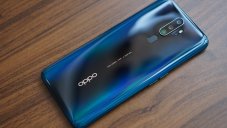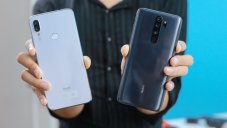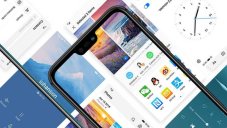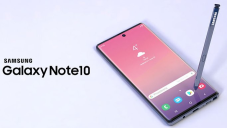 Read More