5 Common Issues With iOS 13 And How To Fix Them
Aadhya Khatri - Oct 08, 2019
--- Apple is trying to fix the bugs in iOS 13 but you can take the matter into your own hands and solve some of the most common issues by yourself
Apple's iOS 13 seems to have more issues than other versions before it. Bugs are rampant on the latest operating system, and the situation is so bad that the iPhone maker had to push the release of iOS 13.1 a week earlier than scheduled.
Apple will definitely try its best to fix the bugs users are experiencing, but in the meantime, you can take the matter into your own hands and solve some of the most common issues by yourself.
Third-party Keyboard Bug
There is a bug in iOS 13 that grants third-party keyboards full access to your OS even without your approval. This means developers of these keyboards can gather your keystroke data; for example, the password for one of your accounts.
Gboard is a creation of Google, and it lets you perform search right from the keyboard. You may have trust on Google or not, but can you be 100% sure that other developers will respect your privacy by not exploiting the full access to your device's OS?
Possible solutions
Updating to iPad 13.1.1 or iOS 13.1.1 will fix this issue with third-party keyboards on your iPad, iPhone, or iPod.
Check to see if the bug has granted any third-party keyboards full access by following Settings > General > Keyboard > Keyboards.
Remove any third-party keyboard that you do not trust until Apple comes up with a solution for the bug.
Apple Mail Various Issues
Several issues have been reported with the Mail app on iOS 13. Some of the problems include the iPhone Mail app failing to sync on iPad and iPhone, not updating, crashing, not sending messages, not loading mails, not letting new accounts be created, and the sender's mail address is not displayed.
Here is what a user said on Apple's Twitter account for support:
"Not being able to see who the sender is, is one thing. But if you tick reply, the recipient field is empty. Also, you can't search on subject. My Mail is now sending duplicate emails to recipients. Really annoying how do I stop this?"
Possible solutions Here are some common problems with the Mail app and suggested solutions. Also, check the App Store to see if there are updates for third-party apps like Gmail or Yahoo Mail.
If you receive no Mail notification, check to ensure that they have been enabled for Mail: Settings > Mail > Notifications > Allow Notification.
If you are unable to create another Mail account, the Restriction settings might be the cause. Go to Launch Settings > Screen Time> Select Content & Privacy Restrictions> Allowed Apps> Mail, and turn on the switch.
To allow Mail app for Cellular Data, go to Settings > Cellular and toggle the Mail option to On.
To reset network settings, follow Settings > General > Reset > Reset Network Settings. You will be asked to type in the passcode to proceed.
If you have reset the network and nothing works, follow Settings > Passwords & Accounts settings > Fetch New Data settings to check Manual, Push, and Fetch options.
If the Mail app is not syncing as it is supposed to, force close the app and reopen it. Double-tap on the Home button so that you can see all of the running apps. Close Mail and relaunch it.
If the Mail app crashes, you can try restarting your device.
If all of these solutions fail to make a difference, try removing the Mail account and then add it again. Follow Settings > Passwords & Accounts, from the list of mail accounts, click on the errant account. Tap on the Delete option at the bottom of the screen. Set it up again later.
Reminders Sync Fail iOS 13 brings new features to the Reminders app, including smart lists, new interface, new organizational features, and a new quick toolbar. Users can also add web links, documents, and photos.
However, many users have experienced problems like deleted reminders, wrong times and dates, missing lists, as well as other issues relating to syncing. Here is what a user reported on Twitter:
"Please fix reminders already! It's a complete mess. I haven't been able to access my reminders since updating to iOS 13. Updated my iPhone to 13.1.1 and made it [worse]. http://iCloud.com won't even show my reminders [anymore]."
Possible solutions
According to Apple, the syncing will not happen properly if all of your devices are not running on the latest OS. Mac with its macOS Catalina is still in beta is also on this list. If you have updated Reminders on iOS 13, your Mac and iPad with the same iCloud account will not be able to access it until macOS, and iPadOS 10.15 are launched.
So the most viable solution now is to delay the full upgrade to wait for these two operating systems to perfect.
Right after you updated to iOS 13, make sure that your device is connected to the Internet before launching the Reminders app.
When you open the app, a welcome screen will present you with options to upgrade the app right then or later. You will also see the list of devices you need to update to share Reminders' information.
Select Upgrade Now.
The issue only affects the existing reminders in your iCloud account. Those you keep in CalDAV, other iCloud, and Exchange will work as usual.
Battery Drain Many users reported that their device runs out of power faster after iOS 13 is installed. So here is what you can do to fix it:
Possible solutions
Connect the device to Wi-Fi and plug it in overnight.
Follow Settings > General > Software Update to check if there are any additional iOS update, which usually brings patches and bug fixes.
Update each app to make sure that you have the latest patches for bugs. Go to App Store > Your Account > Updated Recently.
Check for apps using battery energy by following Settings > Battery. If you detect anything that drains the cell juice that you have no use for, delete it.
Follow Settings > Battery > Battery Health to see if the battery is at its optimal operation. If it is not, you may need to replace it.
Turn Background App Refresh off to prevent it from draining your battery by going to Settings > General > Background App Refresh.
If you really do not need the screen to be too bright, reduce the level by open Settings > Display & Brightness and adjust the slider.
Turn Raise to Wake off by opening Settings > Display & Brightness > Raise to Wake.
Use Low Power Mode will help save your battery. Go to Settings > Battery and enable the feature.
Disable location services for any app you think do not need it by going to Settings > Privacy > Location Services. Choose from the list the ones that do not need the services.
In some cases, a forced reboot can help with battery issues.
Connection Issues With The App Store
Several users have had problems with cellular and Wi-Fi on iOS 13. Here is what a user said:
"I'm having issue access the App Store via cellular. Hasn't work for me on IOS 13, 13.1, and 13.1.1. Have to keep constantly refresh it just to get it to work. I've factory reset my phone and that didn't work either." Connection problems can include an alert that you cannot connect to the iTunes Store when you try to launch the iTunes Store, App Store, or the Apple Books. Sometimes the store won't load anything or hangs in the middle of a download."
Possible solutions
Check if the problem is from the Wi-Fi router by resetting it and try to connect again. If other devices can use the network but not your iPhone or iPad, here is what to do:
Make sure that you have turned on cellular data for Apple Books, iTunes Store, and App Store by following Settings > Cellular > Cellular Data. There might be some regional service interruptions, check this by visiting the Apple System Status page.
If you have a problem signing with Apple ID, you may have to reset it.
Check if the time and date on your device are correct. Follow Settings > General > Date & Time and turn on Set Automatically.
Featured Stories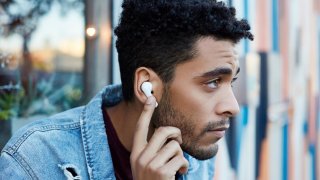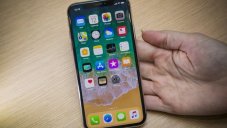 Read More