Pokémon GO Grandpa Just Upgraded His Bike With 64 Smartphones
Harin - Jun 29, 2020
--- Chen San-yuan, famous Pokémon GO grandpa has surprised the Internet again by upgrading his bicycle using 64 smartphones.
Chen San-yuan, a Taiwanese old man who is famous on the Internet for having a bicycle attached with a dozen smartphones to play Pokémon GO. And now, Chen has surprised the Internet again by upgrading his bicycle with 64 smartphones.
People started knowing about Chen in 2018 after he attached to his bike 11 smartphones to catch Pokémon. In 2019, he upgraded the number of smartphones to 23, then 30, then 45 smartphones to play Pokémon GO at the same time.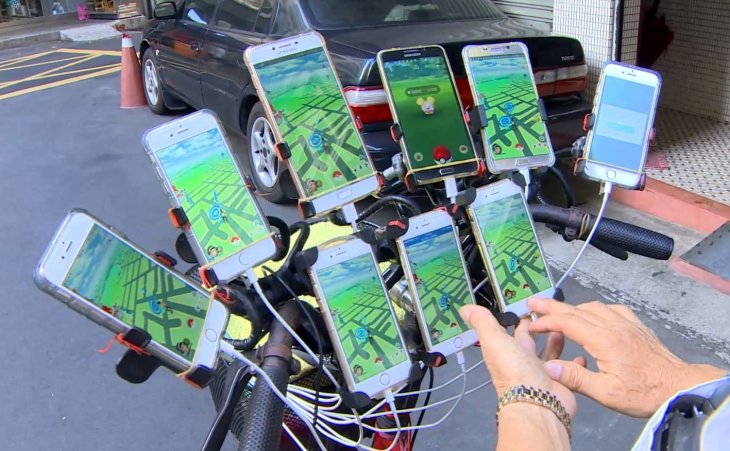 The online community really admires the passion of the 70-year-old man. However, they are worried that with so many smartphones, controlling the bike may be difficult. Even looking at the road ahead is not an easy task.
When being interviewed, the grandpa said that he had fallen in love with the game after his grandson introduced it to him. And now, he just can't get enough of it.
For the last two years, his images have been circulating around the Internet. But it was not until recently did they start to attract people's attention again. This is because of the drastic hike in the number of smartphones attached to Chen's bike. The super-fan of Pokémon GO now has 64 smartphones strapped to his bike. Most of them were donated by ASUS, his latest sponsor.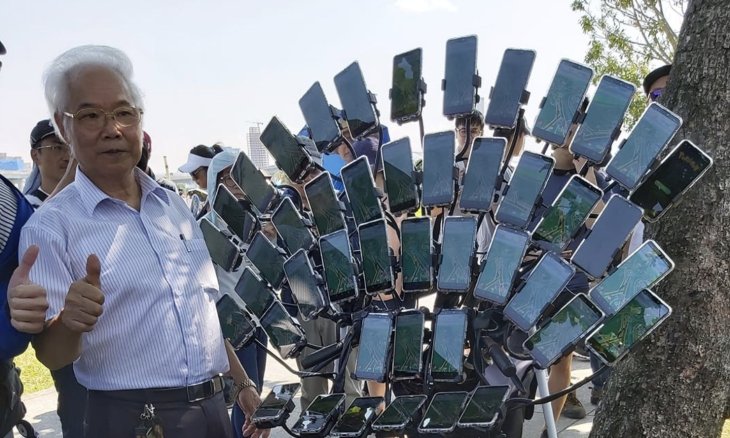 From the front, Chen's bicycle looks just like a digital wall. Some suggested that Chen should switch to using a tricycle so that he will not have to worry about maintaining his balance.
And in case you were wondering, compared to its original weight at 10kg, Chen's bike now weighs 22.5kg.
>>> This 70-year-old Grandpa Is A Professional Pokémon Go Playing Machine
Featured Stories Read more