COVID-19 Vaccines May Not Work For Old People, Doctors Worry
Dhir Acharya - Jun 27, 2020
--- There are 130 coronavirus vaccine candidates currently in development, 10 of which have reached the human trial phase and are showing promising results.
There are over 130 coronavirus vaccine candidates currently in development, 10 of which have reached human trial phase and are showing promising results. A coronavirus vaccine generates neutralizing antibodies to block SARS-CoV-2 from replicating.
Some vaccines candidates could even finish Phase 3 by summer-end. If the results of Phase 3 testing are satisfactory, these vaccines could be used in case of emergency this fall or winter. At the time, some categories of patients could get immunity against COVID-19.
It remains unclear who will get the vaccines first, but the most vulnerable ones will likely be the first to get vaccinated, followed by first responders like healthcare workers, then essential service personnel. Meanwhile, the elderly could be in a different category as they usually develop complications when infected and face the risk of death. However, researchers are worried that the vaccines may not work for older patients.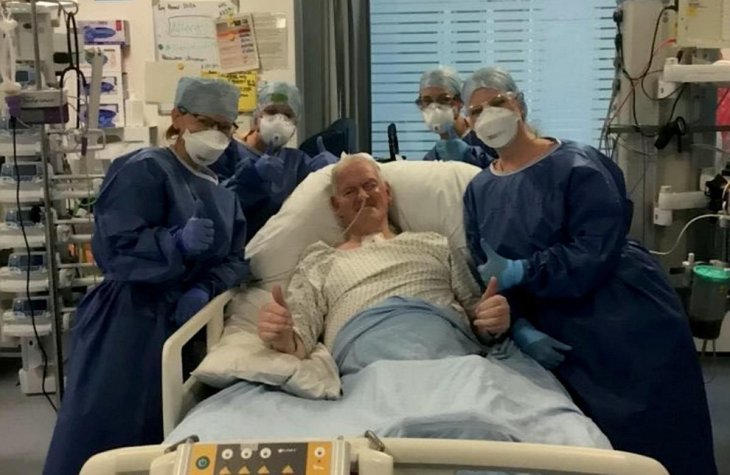 According to Professor Peter Openshaw, sometimes we can protect one group by targeting another, which is the case of influenza. He said that over the last few years, the UK has been releasing the live attenuated vaccine for children.
Openshaw is considering a paper about giving vaccines to different groups of the population. He was referring to the attenuated vaccine, but not all of the COVID-19 vaccine candidates use attenuated coronavirus. Researchers are working on many vaccine technologies, including drugs using genetic material that generate an immune response.
However, other scientists believe they still need to find out what happens to the immune system when people age. This is important for COVID-19 and other diseases.
Arne Akbar, professor of immunology at UCL, said:
"One thing that's apparent, even in healthy older people, is that there's more inflammation all around the body. We need to understand where that inflammation is coming from. And this baseline inflammation in older people is linked to frailty and many negative outcomes as we get older. And this seems to be exacerbated when you get a severe infection like Covid-19. But what is the source of the inflammation in the first place? That's something that we really need to get to grips with."
He also said that older people might have to take another drug alongside the vaccine in case of inflammation. With strict requirements, older people cannot participate in human trials for vaccine candidates, but that might change in the future.
>>> Chinese COVID-19 Vaccine Is In Final Human Trial Stage, Results By June 28
Featured Stories Read more