Best Flirting Apps For Single And Married Indians
Aadhya Khatri - May 22, 2020
--- These best flirting apps can serve a wide range of purposes, from finding a serious relationship to flirting around just for fun with no commitment attached
Some people believe the best part of any romantic relationships is when the two people are flirting with each other. And as life is moving online, making it easier to connect with friends, the trend also limits our chance of finding a love interest. This is where these best flirting apps come into play.
These apps can serve a wide range of purposes, from finding a serious relationship to flirting around just for fun with no commitment attached.
Here are our picks of the best apps for singles as well as those who have already been in a relationship:
Best Flirting Apps For Singles
Tinder There is no way you can make a list of the best apps for flirting without mentioning Tinder.
At first, it was made to help people set up dates but now it has become one of the most popular go-to places for all sorts of purposes.
Tinder has made 30 million dates possible and all you need to do is to look at people's faces and swipe left to pass, or swipe right to like.
This app is free to use but with in-app purchases.
Bumble Bumble works like Tinder but with a policy to protect women from sexual harassment. The female users get to make the first move in 24 hours and the man also have that much time to reply.
We do not say this is the fairest rule but it makes women feel safe and flock to it. So it is no doubt Bumble is one of the best flirting apps around.
When all the shady matches have been filtered, you can feel free, and safe, to flirt around.
And just like Tinder, Bumble is free to use with in-app purchases.
Coffee Meets Bagel The next on our list of best flirting apps is the one for those looking for something more serious. Coffee Meets Bagel is known to be a friendly and calm app where people there seek partners to talk to or get through the everyday life.
If you are looking for nice people, Coffee Meets Bagel is arguably the best online flirting app for you.
Like Tinder and Bumble, this app is free with in-app purchases.
MeetMe MeetMe is location-based but it does not mean you cannot interact with people in other cities.
This app pulls in users with its easy-to-navigate interface and the ease in registering. However, this is a double-edge sword. You may find here people who are not the ones they claim to be.
But if you only look for some online fun, it is not so bad right?
MeetMe is definitely one of the best free flirting apps for Android you should take a look.
Plenty of Fish (POF) Plenty of Fish's messages are free so there is nothing restricts you from reaching out to those you like. Another advantage is the user-friendly interface and the filters allowing you to sort people out by the time they join the app or their activities.
This app is also free with in-app purchase. Chekci t out, POF is among the best apps for flirting with strangers!
Best Flirting Apps For Married And Dating Couples
PolyFinda PolyFinda is perfect for people who are in an open relationship or believe in polygamy. This app can definitely spice up your love life by bringing another like-minded person into you and your partner's life.
If you are interested in polygamy, this is definitely the best flirting app for you.
Feeld: Dating & Chat - Meet Couples & Singles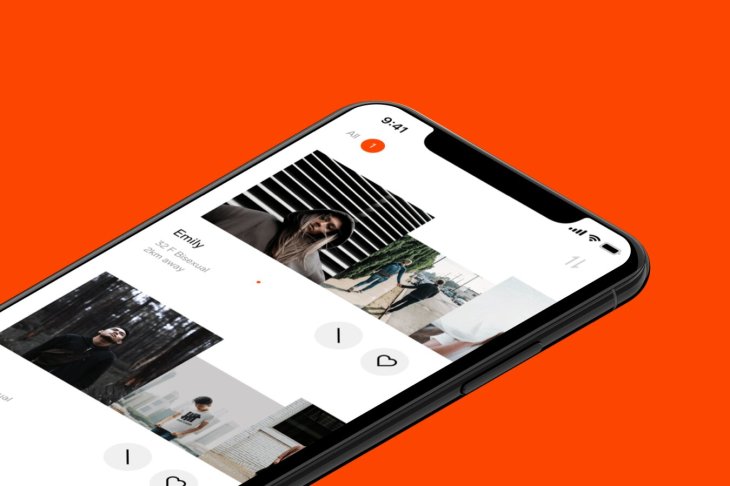 This one can cater to the needs of both couples and singles. You and your partner can view profiles of other couples and flirt in group.
Badoo Badoo's 40 million users all over world is a solid proof of its appeal. If you concern about safety, this is one of the best flirting apps for you. The app also allow couples to find another person for their relationship as well as finding one for yourself without your partner's participation.
eharmony If you are single and want to join an open relationship, or are willing to be the third person in a marriage, eharmony is the app for you.
With this app, you can filter for those you like and match your interests only. Even if you are married, eharmony has something for you.
OKCupid OKCupid is not the app for a serious relationship but it is definitely one of the best flirting apps for you if you are looking for something casual with no commitment.
What sets this app apart is the focus on people's personalities and interests other than just the look.
>>> Best Photo Editing Apps Free 2020 For India's Selfie Lovers
Featured Stories Read more