Side-By-Side Comparison Of The Best Gaming Phones In 2019
Viswamitra Jayavant - May 15, 2019
--- Gaming phones are becoming more popular as mobile games become better and better. Here's our comparison of four of the best gaming phones on the market at the moment.
Introduction
As mobile games get better and better in both content and graphic, a niche market for mobile phones specifically for gaming was created. Yes, triple-A grade games are no longer stuck on PC or consoles. Instead, phones with a fast processor, a dedicated cooling system, special integrated controller, and a beautiful display with a high refresh rate are arriving at the market to provide quality entertainment on the go.
While that is certainly a good thing, unfortunately, most specialized gaming phones on the market at the moment can only be bought at a hefty price. Ranging from Rs 28,092 up to Rs 63,208, so if you're searching the market for a gaming phone, we have four that you can take into great consideration: Asus ROG, Razer Phone 2, Nubia Red Magic Mars, or Xiaomi's Black Shark. To help you further through the decision-making, we'll compare them based on design, specs, performance, and gameplay: See what's best for you and go for it!
Asus ROG - The Most Well-Rounded Gaming Phone
There is no doubt that being the most expensive out of all four gaming phones, the Asus ROG (Republic Of Gamers) surely offers you the best gameplay experience out of all. It is the first to feature an OLED display (6-inch) that refreshes at 90Hz. Sure, it's slower than the Razer Phone 2's 120Hz display but while using the phone, you will definitely notice the smoother actions and less motion blur, giving you a higher response time than the rest on normal phones. At the corner of the Asus ROG are AirTriggers, also acting as physical bumper buttons that offer far more comfortability and tactility than on-screen controls. There is also a detachable cooling fan (AeroActive Cooler) to reduce heat from the processor, smoothing performance and comfort further. Plus, it's battery life is the longest in this group with the most gaming accessories available to buy.
Price: Rs 63,208
Razer Phone 2 - Best Everyday Gaming Phone
Beyond gaming, you can take advantage of this phone even in daily use as a regular smartphone. The design of the phone leaves zero doubt that it is a full-blown gaming handset, yet it is still fantastic acting as an ordinary, day-to-day phone. Moreover, it is the only phone here given wireless charging capability and IP67 water resistance. Though the bulky and pretty industrial, sci-fi design may be a little bit weird for some, its saving grace is the extremely smooth scrolling and animations as well as the responsive 120Hz LCD display. In addition to this, the stereo speakers are loud and crisp, great for gaming and media consumption alike.
The only downside is the relatively weak battery life but the Razer Phone 2 has got better with Android 9 Pie update.
Price: Rs 35,058
Nubia Red Magic Mars - Best Value
There are a lot of things that are going into this phone. From physical buttons to a custom cooling unit made especially for high-caliber gaming, and the latest Android Pie opens the phone to the latest gaming titles. The Nubia Red Magic Mars features 8GB of RAM and 64GB of internal storage. The downside is its screen, which can't compete with ROG or the Razer phone.
Though before you fling your money for this phone, though. Do keep in mind that Nubia had announced the Red Magic Mars 3 a couple of weeks ago, with better specs and design in every respects. A Snapdragon 855 processor and most importantly, a 90Hz OLED panel that can promise you both smoothness and color accuracy rivaling that of the Asus ROG and Razer Phone 2. The Red Magic Mars 3's base model (64Gb of storage and 6Gb of RAM) is currently on sale limitedly in China for Rs 30,235.
Price: Rs 28,057
Black Shark - Having the Best Accessories
The Black Shark is the only phone with a detachable gamepad that can be slid to either end of the phone. Surely, having physical and tactile controllers can make all of the differences in fast-paced games like Fortnite and PUBG. Though if you do decide to get yourself a gamepad, we recommend you get the Gamepad 2.0 (Rs 6,258). The first version is a little bit uncomfortable to hold. The second one is far more solid and feels better in the hands despite the plastic material that it is made out of. Unfortunately, the phone is shipped with Android 8.1 Oreo instead of the latest Android 9 Pie. And worse, there is no headphone jack.
Price: Rs 26,722 - Rs 35,090
Performance Comparison
Gaming Experience
All of these phones - tailored specifically for gaming purposes - didn't disappoint. We tested these phones with a couple of gaming titles like PUBG Mobile, Fortnite, Shadowgun Legends, and Nimian Legends BrightRidge.
Overall, one thing about these phones is that they tend to get hot quick. Even phones with built-in cooling like the ROG and Red Magic Mars struggles with graphically demanding games like Shadowgun Legends. While phones without cooling like the Razer Phone 2 felt as if it got warm from the inside after a while playing demanding games like Shadowgun Legends and Nimian Legends BrightRidge.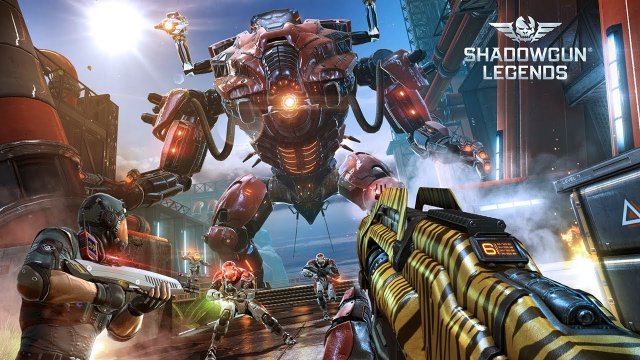 Amusingly, the Razer Phone 2 got hot almost instantly when I turned on Nimian Legends BrightRidge. It took only half a minute into the game for the phone to get warm, and five minutes later, it is already uncomfortably hot.
For less demanding games like PUBG Mobile, phones with cooling don't really get hot at all and the ones without are just bordering warm. All in all, aside from very specific titles these phones are pretty comfortable to hold and don't really have heating troubles.
The physical controllers of the ROG, Black Shark, and Red Magic Mars are game changers. I was visibly more responsive and in-game movements are more fluid than using the touchscreen controls.
Speed Test
When we ran the phones through a crucible of performance tests, they perform pretty similarly to one another.
Using Geekbench v4.0, we found that the Asus ROG has the best single-core performance with a score of 2,556. Meanwhile, the Razer Phone 2 triumphed over all other in the multi-core test with a staggering score of 8,905.
The Razer Phone 2 also won out the 3DMark Slingshot Unlimited test with a score of 63,253.
Surprisingly, in the 3DMark Ice Storm Unlimited test, the Nubia Red Magic Mars rose over others at 6,616.
Claiming first place in two out of four tests, it is not difficult to see that on paper the Razer Phone 2 is the best of all. Though do keep in mind that their performance is more or less similar to one another that you wouldn't even notice any changes in real gaming performance.
Conclusion
Therefore, you should make your buying decision of a gaming phone based on your preference and your budget rather than raw performance, seeing they're all similar to one another.
Featured Stories Read more