OPPO Introduces World's First Rollable Smartphone - OPPO X 2021
Karamchand Rameshwar - Nov 18, 2020
---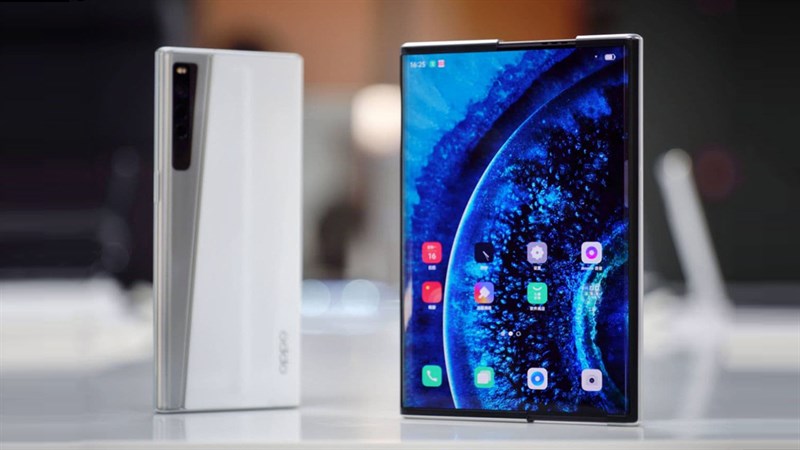 The OPPO X 2021 smartphone features a rollable 6.7-inch OLED screen, supported by an OPPO-exclusive Roll Motor system.
At the end of last month, LG unveiled its Explorer Project, which is developing a smartphone with a rollable display. The smartphone, codenamed Project B, was revealed during the LG Wing launch event and is expected to hit the market in March next year. While the Explorer Project is still in development, OPPO has overtaken LG to launch its own rollable smartphone. Introduced at the INNO Day 2020 event, the smartphone is named OPPO X 2021.
Although it is only a concept smartphone, it has shown us an interesting and feasible idea to replace the foldable display design, while still being able to expand the screen size on smartphones. The OPPO X 2021 smartphone uses a rollable OLED screen inside the body, with dual rolling motors. The screen size can be expanded from 6.7 inches up to a maximum of 7.4 inches, which helps OPPO X 2021 turn from a regular smartphone into a larger phablet.
Because of the dual-motor system under the screen, OPPO achieves a zero-crease display on this concept smartphone. As you may know, having a crease on the display is an issue that foldable phone manufacturers have still trying to fix. The two motors can extend and retract the screen with equal force on both sides.
There is also a dynamic frame on the OPPO X 2021 that includes a moving frame and a fixed one placed underneath. With the 2-in-1 plate design with zero segment gaps, the phone won't collapse thanks to the metal support layers below the screen. Because the rollable OLED screen is very thin and vulnerable, OPPO has used a proprietary Warp Track screen protector that protects the screen. Currently, OPPO has not revealed when it will officially sell this unique smartphone. Also because this is just a concept phone OPPO uses to introduce the unique rollable screen design, OPPO also does not mention other specifications of the X 2021.
Here are some hands-on photos of the OPPO X 2021 at the INNO Day 2020 event. Featured Stories Read more