Besides Samsung Galaxy Fold, We May Also See These Foldable Phones
Dhir Acharya - Jul 30, 2019
--- Companies have announced their own foldable handsets or are rumored to be working on one despite the mistake Samsung has made,
It's three months since the first deadline for Galaxy Fold's release which was scheduled for April. Last Wednesday, Samsung confirmed that it has fixed the device's screen issues and will officially launch the redesigned phone this September. However, it's a fact that the Korean company is not the only one to release a foldable phone in the coming time.
As per other players, they have announced their own foldable handsets or are rumored to be working on one. Despite the mistake Samsung has made, other companies still hold strong efforts for the idea. Foldable phones, along with 5G, are expected to transform the technology industry in the next five years. The devices to come out in 2019 will have a thinner design, longer battery life, and make the most out of the larger display. And Google will make all of these possible with the commitment to support Android for foldable phones.
And the following are the brands to have announced plans, filed a patent, or be rumored to working on one.
This September: Samsung Galaxy Fold Even months before the Unpacked event in February, a lot of us were so eager to learn about the Galaxy Fold as Samsung became one of the first players to join the craze. And just days after unveiling the device, Samsung received several reports about display issues such as screen bulging, flickering, and breakages. The company kept delaying the launch until recently when it announced the Fold's ready to launch in September.
The Galaxy Fold's secondary display is 4.6 inches large, serving as the phone's cover that offers all the typical features you would see in a phone. By unfolding the handset, you will get to enjoy a 7.3-inch screen. There are a total of six cameras on the Fold, including three on the back and one on the front. In tablet form, the device offers another two cameras inside which include an 8MP depth camera and a selfie camera. With novel design, the phone is priced at $1,980, offering an Infinity Flex display technology with a plastic metal which can fold. Following reported display issues, the company reinforced the Fold's design to feature extra metal players and protection caps for the hinges.
It's worth noting that Samsung will make more foldable phones after the Fold, with two more under development. According to sources familiar with the plans, one of them will fold vertically and the other will fold inward.
Available this September: Huawei Mate X This phone is capable of both folding and 5G support. Its display at the folding stage measures 6.6 inches while at the unfolding stage, its OLED screen measures 8 inches. The phone supports 5G connectivity and houses a 4,500 mAh battery along with triple rear cameras.
Initially set to launch in May, the Mate X was also pushed back to September. Furthermore, carriers EE and Vodafone excluded the handset from their phone lineups for the launches of 5G networks, so we can't tell where the phone will go. The Huawei Mate X will come with an eye-watering price tag like the Fold, at $ 2,600. However, Huawei hinted during MWC 2019 that it would release more affordable models. The Mate X won't likely enter the US market at its launch mid-2019 as the US government has blacklisted Huawei due to national security concerns. However, there are over 170 markets across the globe when Huawei can sell its products.
Available now: Royole FlexPai This is a product of a US-based startup, which became the very first foldable phone to debut, dated October 2018. The device features am AMOLED display measuring 7.8 inches. Regarding prices, buyers can choose between two variants: 6GB RAM/128GB internal storage at $1,318 or 8GB RAM/256GB internal storage at $1,469.
The phone runs Water OS, based on Android Pie. The phone's screen can adjust to various orientations as well as viewing options. Although Royole FlexPai showed some lags during early hands-on reviews, it gave us the first glimpses of what a foldable phone will be.
Available now: Nubia Alpha Nubia went a step further with the Nubia Alpha. Priced at $499, the phone has a unique design allowing it to wrap around the wrist like a smartwatch. The device houses a 4.01-inch screen, featuring water resistances and gesture controls. It comes with a 5MP camera which can record videos of 10 seconds. The drawback is its lack of several app support and it does not have Google Maps, Instagram, or a web browser.
The Alpha, however, is not the first product of its kind. Lenovo in 2016 had a concept called CPlus with a 4.26-inch screen that was able to bend over the wrist. But CPlus never came to life.
Confirmed: Motorola Since December 2017 when the company was granted its patent application, there have been rumors that Motorola is working on a folding Motorola Razr phone. It was later confirmed by the company's exec that it may launch a foldable phone this summer.
It's possible that handset will sell at $1,500.
Confirmed, set for launch in 2020: TCL While mostly known for TVs, TCL is working on two foldable tablets, two foldable phones, as well as a cuff-like phone to wrap your wrist. The upcoming phone will house a flexible AMOLED screen which can bend thanks to a DragonHinge. The hinge, which was patented by TCL, allows the device to fold not only in but also outward. The company expects to release the phone in 2020 with a price lower than $1,000, half the price of the Galaxy Fold.
Confirmed: Xiaomi Dual Flex/Mix Flex Back in January, Xiaomi went on Weibo to introduce its new foldable phone. As in the most recent video then, the phone appeared to fold down into thirds.
According to Xiaomi President and co-founder Bin Lin, this kind of design is "practical and useful", which is a perfect combination of tablet and phone experience. The company didn't reveal information about the phone's specs or pricing. But it's taking votes to finalize on a name: Mix Flex or Dual Flex.
Rumored: Apple In February, the iPhone maker updated its patent application for a clamshell handset featuring a foldable screen and body, with the first filing dated back 2011. Then, over the next years 2014, 2016, and 2017, new patent updates suggested a flexible iPhone.
The filings said that the device may feature flexible parts so that the device can be folded. However, Apple hasn't revealed any details
Rumored: Lenovo Lenovo introduced CPlus in 2016 with the ability to bend and wrap around the wrist. At that time, CPlus was just a concept, but the company has been attempting to mass-release a real foldable device. In July last year, the company filed a patent application indicating a portable info device that has a foldable configuration.
Rumored: LG In 2014, the company released the G Flex phone housing a curved screen. At CES 2019, LG unveiled a rollable TV which will go on sale sometime this year. We have learned that the tech firm is working on the technology for a flexible handset.
As of now, there's no telling what the device will look like let alone its cost or launch date. LG was rumored to introduce one at CES but it didn't. and during MWC, the company revealed a chip to add a second display to the LG V50; however, none of them fold.
Prototyping: Google In December last year, Google filed a patent application for a foldable phone, which is for the foldable screen on a computing device, including a stiffening layer on the back, a transparent cover window layer, a transparent front-plate layer, as well as an OLED screen layer that's disposed between the transparent front-plate layer and the back stiffening layer.
In May 2019, the tech giant confirmed to have been prototyping the technology but saying that it did not have a clear view of how the foldable screen could be used for.
Featured Stories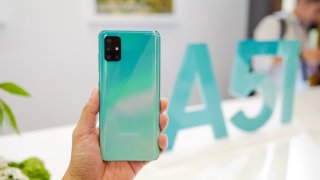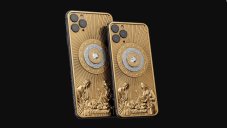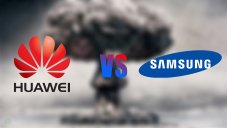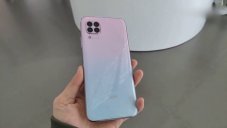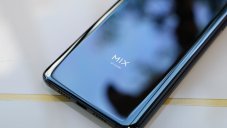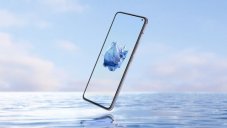 Read more