15 Fake GPS Apps With Over 50 Million Downloads Spotted On Google Play Store
Parvati Divakar - Feb 07, 2019
--- 15 GPS and navigation apps with more than 50 million downloads on the Google Play Stores are reported to have fraudulent activities.
In a move to cleaning up its Play Store, Google has removed 85 adware apps, which have been downloaded more than 9 million times. However, it seems like the tech giant is not on the right track to avoid ad-fraud. Recently, 15 Fake GPS apps with more than 50 million downloads spotted on its official Play Stores.
Lukas Stefanko, an Android security and malware researcher at ESET, has discovered 15 GPS-based apps which use Google Maps to show users ads and make money. These apps, in name of navigation apps, is used as a tool for developers to help them make ad-fraud and earn money illegally. Once you downloaded these GPS apps, instead of receiving the navigation guidance you need or any navigation technology, you were just indirectly helping scammers earn money for free by installing them so that they can display ads.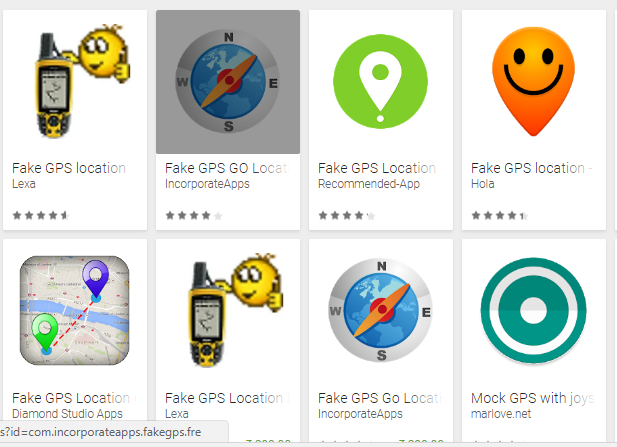 Along with sharing a few images and a video about the fake GPS and navigation apps on the Google Play Stores, the researcher also asserted that aside from displaying ads, these apps will not bring about any additional value to users. The developers were just misusing Google Maps to help them get a ton of views and make money through embedded ads.
Stefanko said: The researcher also alerted users that their personal information might also be risked if they have these apps installed as a few apps could ask for permission to access their own data. Additionally, users should be aware of these fake apps and be careful when the apps ask for upgrading to a version that's free of ads.
While Google has been informed about the fraudulent activities of these fake GPS and navigation apps, no official move has been given yet.
Featured Stories