Xbox Games Will Head Phones, Tablets And More By Microsoft's Project xCloud
Shudraka Poddar - Oct 01, 2018
--- Xbox games can now accessed via PCs, Consoles, mobile phones, tablets and whatever with Android operating system by xCloud project.
The Xbox game pass service is expected to be widely tested in 2019. This is the first time Microsoft has launched its online game streaming service whose name is Project xCloud. This technology is specifically designed to operate on Xbox One console, PCs, and mobile devices with Android operating system. Its work was fully demonstrated by Microsoft in a testing video revealing Forza and Halo, and various games as well.
Kareem Choudhry, Corporate Vice President of Microsoft, taking in charge of cloud gaming division, shared his opinion on this service in an online blog post: Microsoft explained on Monday that expanding and developing the xCloud Project had been a multi-year journey for them and also revealed they would begin extensive testing in 2019 so that the company could better understand and expand the service on different levels and locations. With this service, the Xbox games can be discovered through both two ports, one of which is a wireless controller using Bluetooth for data transmission, the other presenting no controller, but utilizing the interactive multi-touch screen.
To be honest, it is not a new service, but it has never been a huge success due to technological barriers. This Xbox game pass technology was initially appeared at Microsoft's E3 2018 Press Event in June. Plus, there were a vast numbers of similar services based on cloud as its data center before. PlayStation Now built up by Sony, Assassin's Creed Odyssey released successfully due to the great combination of Ubisoft and Google in the Chrome browser; as well as Nintendo Switch which brings Capcom's Resident Evil 7 to be developed in Japan are some of the most typical examples.
To overcome these difficulties, Microsoft decided to apply creating the custom hardware for their data processing center. Thus, the existing as well as upcoming games will be compatible with all the available services, which can make Microsoft expand this technology right as needed.
A Microsoft spokesman mentioned on his interview: And highlighted there were no specific games to be revealed, even including non-Xbox ones, in the streaming service. It works through advanced networking technologies combined with various video encoders and decoders, which, thus, of course, does not need any game developer to be involved. The more developing the internet becomes, the larger differences on its speed are, which is considered as a pretty hard challenge for streaming services like these. Currently, hopefully, Game Pass service has been launched to permit users quickly download games into its single subscriber. These games which can be possibly downloaded has been also streamed by the PlayStation Now service since last month.
Featured Stories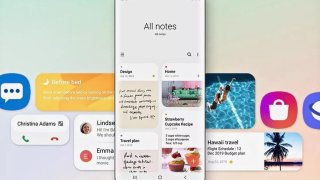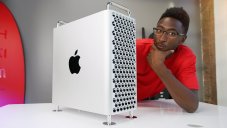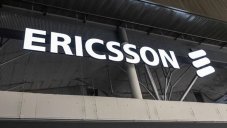 Read more