PUBG Character: Four Special Names In PlayerUnknown's Battlegrounds
Dhir Acharya - Jan 19, 2021
---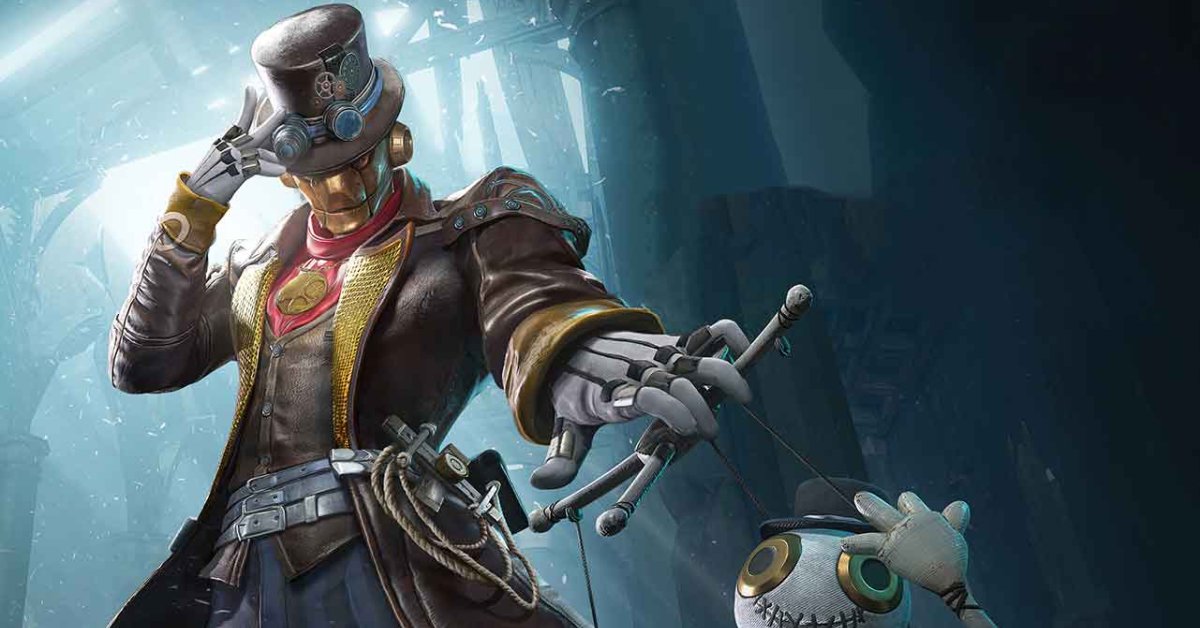 PUBG character: This post lists out the four special characters in PUBG Mobile and suggests several good name options for your PUBG character.
After its launch, PUBG quickly became famous worldwide and loved by many people. Though its mobile version has been banned in India and there's no telling if it can even come back to this country, PUBG remains a much-loved battle royale title among gaming hobbyists. Today, we will discuss several matters around PUBG character.
Table of Contents
PUBG new character
In summer 2020, there was a PUBG new character added named Andy, which became the fourth character to join the game after Sara, Carlo, and Victor. This character is available for 1200UC with a special ability that can be used in EvoGround mode. Andy is a puppet master and a magician, but his career ended following an accident. To get his revenge, he learned to use guns and became a master in gun-craft. Players can level up this character by playing as Andy or using character cards.
As we mentioned before, Andy's ability is only available in the EvoGround mode and this skill is called Extreme Speed. With his puppet master, magician hands, Andy can draw and put his guns away much faster than other characters. By default, he comes with an 8% increase in speed when doing these actions. When you get to level 5, his speed is 16% faster.
With such an ability, Andy is suitable for tactically sound players who have a good understanding of weapons and their own limitations. Those who stick to a single weapon won't make good use of Andy's skill. Andy is best used by players who like to switch between guns regularly based on the situation at the time.
Andy is also a great help for players who join a lot of Close Quarters Battles. He will help them switch weapons quickly. PUBG character names
With the addition of Andy, there are now four special characters in PUBG Mobile. Here are the three first special characters launched in PUBG Mobile.
Victor: This is the first one to be launched in the game and is free for all players of the title. He can reduce SMG reloading by 10% when reaching Level 9. This character also offers a Victor voice chat.
Sara: This is the only female special character in the game so far. She can increase the durability of a vehicle by up to 10%. To unlock Sara, players need to spend 600UC or 600 character vouchers.
Carlo: This special PUBG character has an eye-catching outfit and hairstyle. His special ability is reducing the fall damage by 24% when reaching Level 9. To unlock this character, players need 1200 character vouchers or 1200UC. For those looking for a name for their PUBG character, here is a list of good options we found, including both cool and funny names.
Ball Blaster
DeadShot
Headshooter
Fuzzy Pack
Annoyed Power
Demonic Criminals
Psychedelic Servicemen
Fanatical Tyranny
Death Machine
Dark Warrior
Bullets eater
U got lucky
SnakeEye
InsaneShooter
PUBG sketch How to get character voucher in PUBG 2020?
If you are wondering how to get free character voucher in PUBG, this section will guide you step by step.
First of all, you need to open PUBG Mobile on your phone and go to the home screen. You will see the Andy poster in the News tab, tap on it.
The video and story introduction of the character will start once you click on it. You need to watch them until the end.
After viewing the introduction, you will be directed to a page where you can claim three rewards including Character Vouchers (6), Character Shard (5), and Classic Crate Coupon Scrap (1).
Here, you can obtain free character vouchers. Once you have collected a certain amount of coupons, you can unlock special characters in the game.
Apart from this method, PUBG Mobile offers a new event where players can open different boxes. They will get character vouchers through these crates and will be able to unlock characters like Carlo and Andy, both requiring 1200 vouchers. So as to get the rewards, you will need to first get a Pharaoh Crate and its key.
However, if you visit the inventory area and try to use the box or key, you will receive a message saying the event isn't open yet. To work around this issue, you need to run a VPN and go back into the inventory area and the game lobby. By this time, the Pharaoh Crate should be ready for use, you just need to press on Usage and you will see a new even dubbed Call of the Pharaoh.
In one day, you are allowed to open 10 crates in total and earn several character vouchers. The crates also gift other items besides the vouchers.
Featured Stories Read more