Which Is The Best Camera Tablet To Buy In India? 2020 Update
Dhir Acharya - Jul 26, 2019
--- Though we don't always take photos with tablets, they have cameras too. Which is the best camera tablet for you in 2020?
Besides the smartphone and computer, a tablet with good camera is a really useful device if you want a big screen that you can work on but don't want to have to carry a bulky, heavy laptop around. Let's find out which is the best camera tablet for yourself now!
Choosing the best tablet for you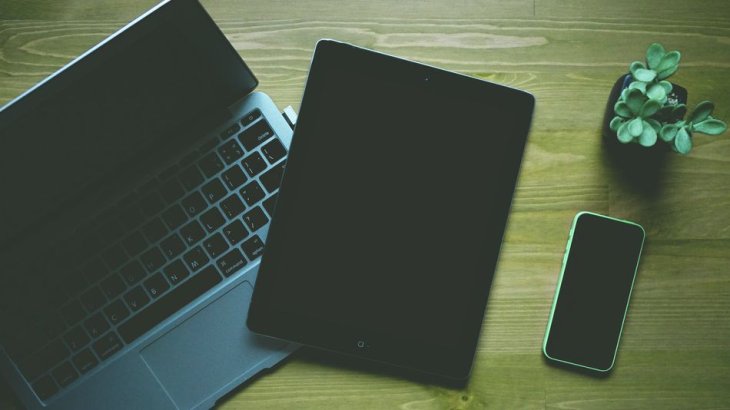 At a time when tech companies are trying to make multi-purpose products, choosing a table means shooing an ecosystem. If you're interested in the Kindle Fire, you're about to join the ecosystem of Amazon which comes with its own properties and App Store on top of Android operating system.
Going for Android means you're choosing Google though the tech giant is not really into tablet right now. The company seems to pay more attention to the Chromebook which can double as a tablet.
Meanwhile, if you choose the iPad, you're heading for Apple, and if you finalize on a Windows tablet, you are apparently choosing Microsoft.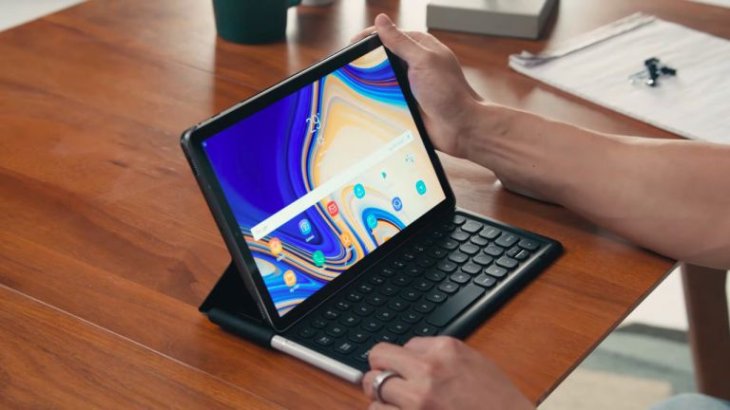 Each brand has its own pros and cons. Amazon is the safest for children, Apple is safe for kids and the most secure. There are other good tablets for teenagers as well. On the other hand, users have the worst experience with Android tablets while Windows offers just a few good tablet apps. However, it all boils down to your own criteria.
And though we don't always take photos with tablets, they have cameras too and it doesn't hurt to get one with the best camera. So here we are, the best camera tablet for you in 2019.
Best camera tablet for you in 2019
1. The iPad Pro 12.9 (2018)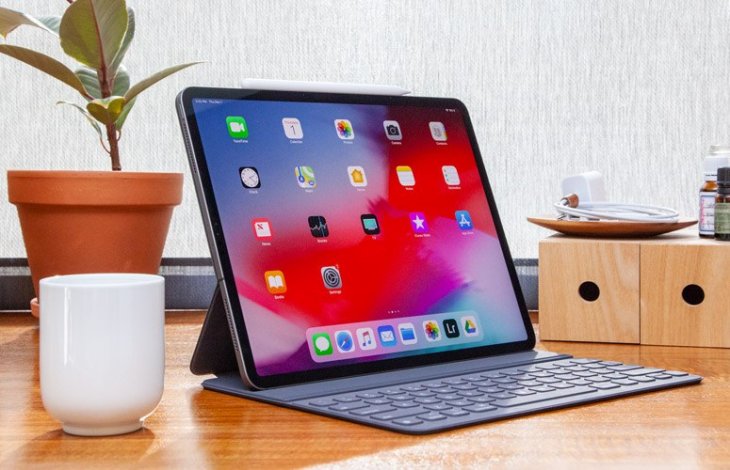 This is the most powerful tablet with the biggest display Apple has launched. The device not only features a resolution of 2048x2732 but also houses the powerful A12X Bionic chip which is technically marvelous with fast speed for whatever task you work on.
Besides, the iPad Pro 12.9 (2018) offers top-level features and specifications too, including a 9,720mAh battery, 1TB of internal memory, and 6GB RAM. The tablet also supports the new Apple Pencil and is able to shoot 4K videos. It runs the latest iOS 12.1, mounted with four speakers behind the display.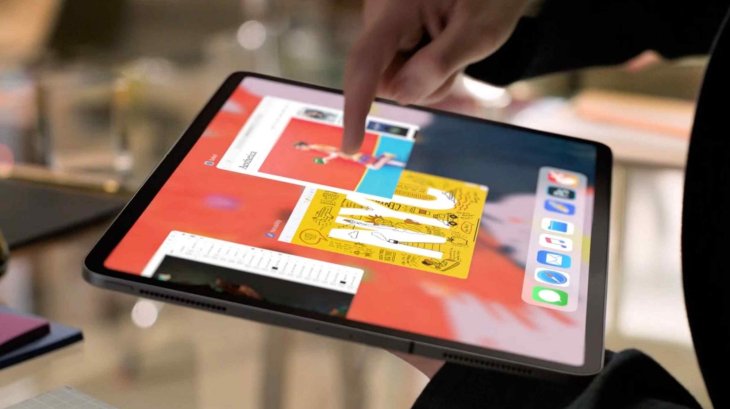 And in terms of photography, the device features a 12MP rear camera that uses the Sony IMX315 chip. While the camera doesn't offer the optical stabilization, Apple tries to make up for the loss by adding the Smart HDR feature. It is capable of capturing interframes and long exposure to combine into one photo for enhanced dynamic range.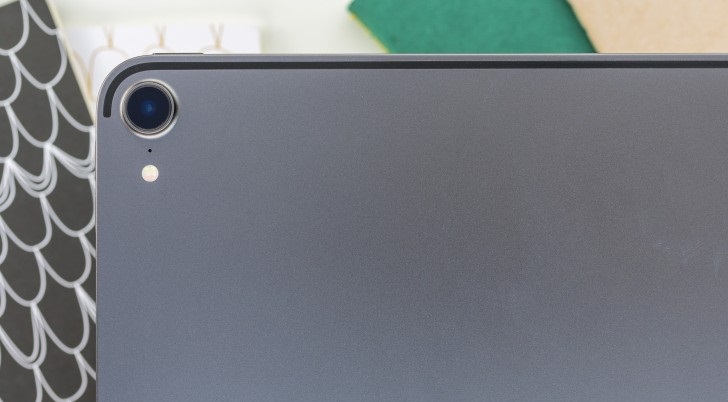 In addition, Apple has given the iPad Pro a stereo audio recording which can be used for all kinds of clips. Then we have a 7MP front-facing camera with the new Face ID lens for shooting portraits, which can also act as a depth sensor. There's the bokeh effect too.
Price: Rs 58,524
2. Samsung Galaxy Tab S4
This is currently the best Android tablet on the market, a combination of a crisp display powerful hardware, an excellent audio system, and a quality stylus. It's worth noting that the Galaxy Tab S4 cannot surpass the iPad Pro in terms of performance, but its price is just half that of Apple's tablet.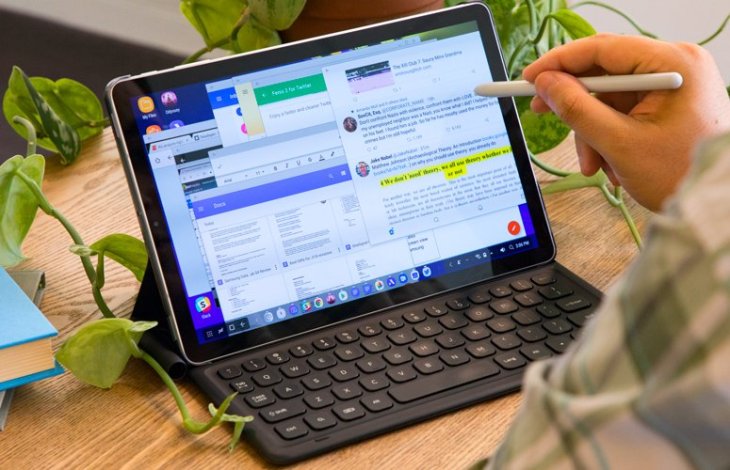 The device's display measures 10.5 inches and has a resolution of 1600 x 2560 pixels. It runs on Android 8.1 Oreo and uses can upgrade to Android 9 Pie. The tablet is powered by the Snapdragon 835 from Qualcomm and offers 4GB/6GB of RAM along with 64GB/256GB of internal storage.
Regarding cameras, the Galaxy Tab S4 houses a 13MP main camera on the back along with a LED flash, offering HDR and panomara modes. The rear lens can also shoot videos of 2160p resolution at 30fps. On the front, there is an 8MP camera that can shoot 1080p videos at 30fps.
If you are not an Apple fan but more into Android, this tablet is definitely the best choice for you.
Price: Rs 33,708
3. Microsoft Surface Go
Though Samsung and Apple used to dominate the tablet market, Microsoft successfully entered with its Windows-powered tablets. Though the tablet doesn't really stand out for its performance, its flexibility is truly something to take under consideration.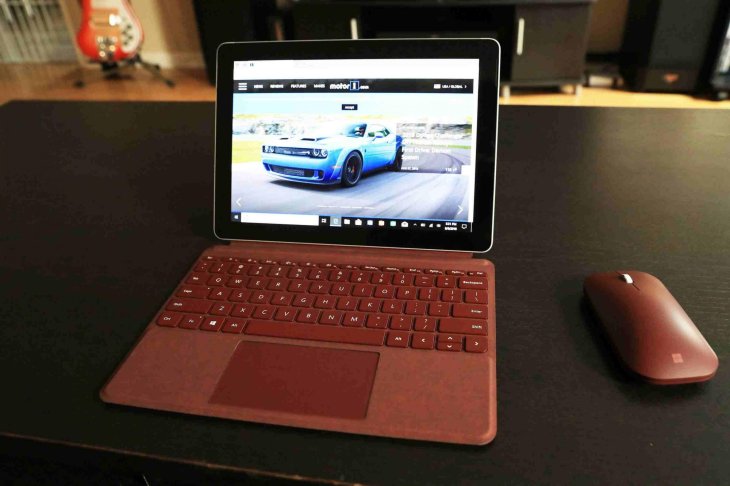 The Surface Go measures 10 inches in screen size, with a resolution of 1800 x 1200. It runs on Windows 10, offering 8GB of RAM and 128GB of internal storage.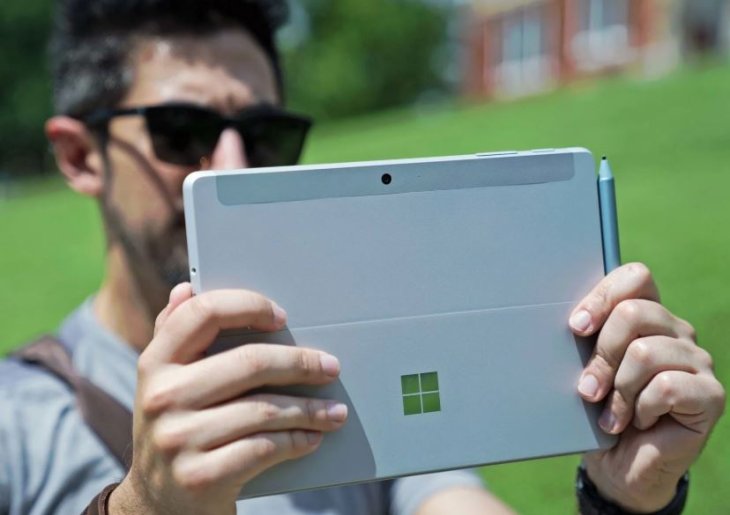 Its camera specs, however, may not be as impressive as the other two. The tablet houses dual cameras, including an 8MP lens on the back and a 5MP selfie camera on the front. Just from the specification, you can tell that the Surface Go won't take as good photos as the iPad Pro and Galaxy Tab S4, but Windows flexibility means you can access a variety of tools and apps to generate a better version of your original photos.
Price: Rs 24,748
Verdict
So here are the three best devices from different makers that have the best camera for tablet. Probably, the iPad Pro is the best camera tablet, while at a more affordable price, you can get the Galaxy Tab 4 with adequate cameras specs and feature. Meanwhile, Microsoft's Surface Go is the cheapest in the list of best camera tablet 2019 with the most flexibility.
Once again if you are an Apple fan and has no problem spending a lot of money on a tablet, don't hesitate to go with the iPad Pro 12.9 (2018). If you are an Android fan, pick Samsung's tablets, they are more affordable, have decent performance and the cameras are good. And if you don't favor any particular operating systems nor have a deep pocket, you can consider Microsoft's product. So, which is the best camera tablet for you?
Read more: Top 8 Best Tablets for Gaming
Featured Stories Read more