Best Cases For Samsung Galaxy S10, S10 Plus, And S10E
Dhir Acharya - Oct 12, 2019
--- No matter which S10 phone you buy, there are many cases out there for it. And below are some of the best case choices for your Galaxy S10 smartphones.
We have now all seen the tenth generation of the Galaxy phone lineup, but this time, Samsung doesn't offer just two sizes. The Galaxy 10 series includes three phone sizes, the smallest one is the S10E, the medium one is the S10 and the large one is the S10 Plus. No matter which one you buy, these are a large number of cases out there for your phone.
And below are some of the best case choices for your Galaxy S10 smartphones.
Speck Presidio Pro The phone case comes with many color options and offers a soft-to-the-touch finish that its maker calls "no-slip grip." There are two tough armor layers on this polycarbonate case to make sure your Android handset is safe while still supporting wireless charging.
The case also features Microban antimicrobial tech that can prevent the bacteria causing odors and stains.
Price: Rs 2,836
OtterBox Symmetry Series This case is the most stylish offering from the company, it's durable, slim, and good at protecting your phone. You have multiple colors to choose from, including translucent clear.
Price: starting from Rs 2,836
Gear4 Piccadilly The Piccadilly comes with a number of scratch-resistant designs. All cases from Gear4 have a lining of its special D30 shock-absorbing material.
Price: starting from Rs 2,127
Catalyst Case While this brand was previously known for waterproof cases, it's now making shockproof cases too, to protect your smartphone's camera and screen with its clear back as well as a removable lanyard.
Price: Rs 2,836
Speck Presidio Grip You can buy different versions of this case of the S10 phones in various colors such as Glitter. This case is slim but durable thanks to its raised rubber ridges.
Price: starting from Rs 2,482
Tech 21 Evo Check This brand has long been famous for cases and the Evo Check is an excellent product with 3.6-meter drop protection along with the antimicrobial tech. You can buy this case in the Smokey color or Ultra Violet.
Price: Rs 1,678
Scooch Wingman The Wingman is touted as a 5-in-1 phone case. It has a bendable kickstand designed like a bracelet that can not only help your device stand up vertically and horizontally but also let you grip the phone at ease. The case protects your phone very well too.
Price: Rs 2,836
Samsung LED Wallet Case This slim wallet case comes with LEDs that will light up so you can see the time and notifications in dots. In addition, you can answer calls or turn off alarms simply by swiping the protector cover on the screen. You can know the caller based on the icons you have assigned to contacts.
Price: Rs 4,255
OtterBox Strada This case is really protective, including a card slot inside where you can put in one credit card, a driver's license or cash. It's available in black or brown genuine leather. However, you cannot fold it back to make a kickstand for video watching.
Price: Rs 4,963
Gear4 Oxford This is a folio case that can double as a kickstand and offers a slot for cash and a credit card too. The case also relies on D30 material as well as wireless charging capability.
Price: Rs 3,545
Silk Wallet Slayer So far, this is the cheapest case on the list, but that means you can't expect much from it. However, it can hold cash and up to three credit cards. There is also a slot on its back, you can make use of a credit card to prop up the phone for watching videos on display.
Price: Rs 1,064
X-Doria Defense Shield Series There are a few different variations of this case. Before saying that it's bulky, keep in mind that it exceeds MIL-STD-810G drop-test standards for military use. It can protect the phone from up to 3 meters.
Price: starting Rs 1,134
OtterBox Pursuit Series The Defense Series has made some of the best cases ever, but its cases are a bit too bulky. Nevertheless, the Pursuit Series looks and feels sleeker than other devices from the series, featuring cutouts for buttons, port covers, and sealed covers. There are three colors for you to choose from, but it's pricey.
Price: Rs 4,964
Urban Armor Monarch Series UAG, in short, makes some ultra hybrid lines that all work well, offering many textures and colors. Additionally, it now has reinforced corners as the maker says the case meets MIL STD810G 516.6, aka 2X military drop-test standards.
Notably, the case comes with a 10-year warranty.
Price: Rs 3,899
LifeProof Next The now OtterBox-owned firm is famous for its rugged cases. The Next is sleek and tough that offers two trim options including a translucent back.
The only downside: it's the most expensive case on the list.
Price: Rs 5,673
Featured Stories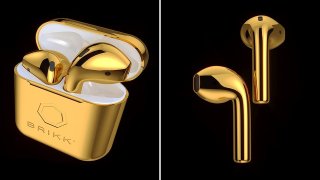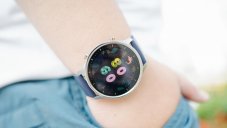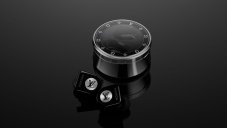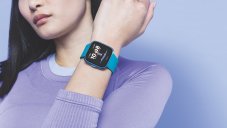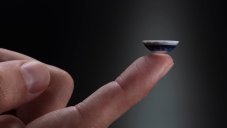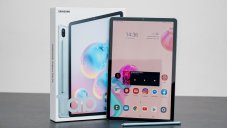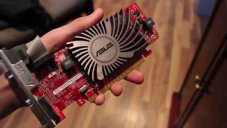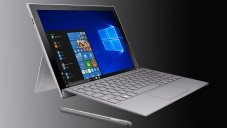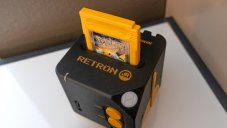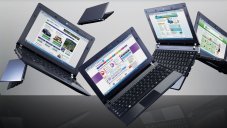 Read more