Believe It Or Not, This Is The Most Expensive Laptop In The World!
Anil - May 20, 2020
---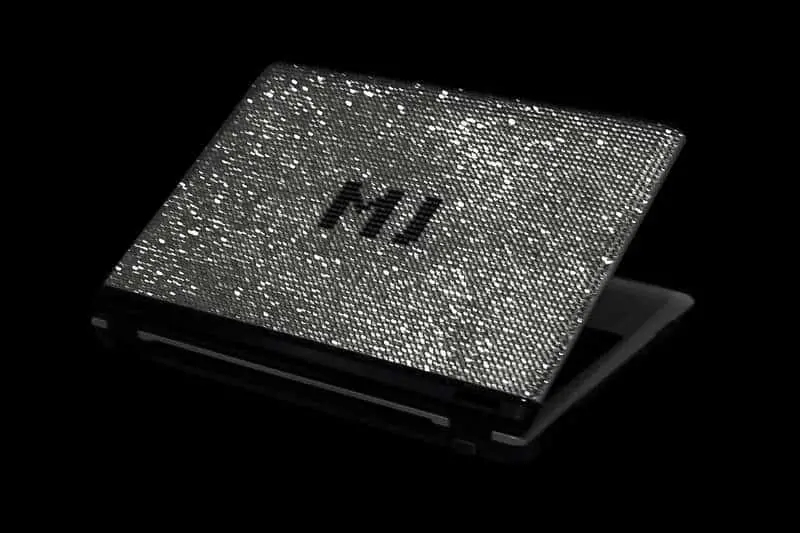 Some brands can make your wildest idea about a laptop and the likes of it become a reality.
For the time being, you can choose to buy a laptop without having to pay much money, and it'll be good enough to do some basic tasks with ease. Unfortunately, we're here to look for the most expensive laptop, so all the laptops we're gonna mention below are far from basic.
Here's our list of the most expensive laptops for those who'd love to set themselves apart from the crowd!
Alienware Area 51 M15X
Price: $5,000 Coming in at the list of most expensive laptop in the world is the Alienware Area 51 M15X, from Alienware. At present, it's considered one of the best gaming laptops for professional gamers thanks to a bunch of exceptional gaming-centric experiences.
Needless to say, it totally bangs for your buck. The 15.4-inch laptop offers 3GB of RAM, 1TB of storage alongside a 2.8GHz Intel Core-2 Extreme X9000 processor under the hood, which will deliver great graphics quality and performance to users.
Stealth MacBook Pro
Price: $6,000 In second position is the Stealth MacBook Pro, a customized model of the MacBook Pro from the well-known design company ColorWare.
In fact, the standard version of MacBook Pros are sold for nearly $1,500 - it's not affordable enough for most of us to begin with. ColorWare designers, in the meantime, know what they should do. Instead of mass-producing their products, they decided to manufactured only 10 limited Stealth MacBook Pro, and each costs a whopping $6,000.
Let's get closer to these exclusive pieces. Owning a custom made screen, the Stealth MacBook Pro attracts you with not only a super cool look but also a better trackpad enabled by soft-touch technology.
Your $6,000 will get you a 15-inch display, 8GB of RAM, 256GB SSD, and a 3.06GHZ processor.
Voodoo Envy H171
Price: $8,500 Next on the list is the Voodoo Envy H171 manufactured by Hewlett Packard aka HP.
The mind-blowing price tag stands for the most luxurious variant of Voodoo Envy, but you can instead eye on a less sparkling variant with close to $4,500.
Speaking of the internals, a base version of Voodoo Envy comes equipped with 4GB RAM, 160GB of internal storage and a 2.93GHZ Intel Core-2 Extreme X6800 chipset.
Bling My Thing's "Golden Age" MacBook Air
Price: $26,000 The fifth position in our list calls out the name of another MacBook – it's Bling My Things's "Golden Age" MacBook Air, which seems to make your wallet run out of money due to a staggering price tag of $26,000.
First introduced at the renowned computer expo CeBIT in 2008, the entire case of Bling My Thing's "Golden Age" MacBook Air is made out of 24-karat gold along with 12,000 Swarovski crystals.
In order to embrace its exclusivity, there were only 20 pieces of this model. The price even skyrocketed to nearly $40,000 at the very beginning.
As a start, the device will be shipped to your hands with a 13-inch screen, an 80GB hard-drive, 2GB RAM, and a 1.6GHZ Intel Core-2 processor.
MacBook Pro 24 Karat Gold
Price: $30,000 Yep, another 24-karat gold-coated MacBook is also competing for the title of most expensive laptop. In addition, Some said it's also painted by hand to meet the aesthetic needs of the owner.
An anonymous customer asked an American company named Computer Choppers to create such a kind of bespoke device for him in 2013, but everything about this deal remains closed except that it costs around $30,000. There's no information about whether or not the MacBook Pro 24 Karat Gold has counted anyone else as customer.
Luvaglio
Price: $1,000,000 The first million-worth laptop in our list comes from Luvaglio, a brand originating from the UK. But why so expensive?
Coming straight to the point, your requests will hardly be undone. Are you searching for a rarest diamonds to put it onto the power button? Yes, Luvaglio now makes the likes of such an idea become a reality.
The $1-million-worth Luvaglio laptop boasts a 17-inch screen, fingerprint recognition, 128GB of internal storage, and more.
MJ'S Swarovski & Diamond Studded Notebook
Price: $3,500,000 Ultimately, MJ'S Swarovski & Diamond Studded Notebook has taken over the crown of the most expensive laptop for having a ridiculous price tag of $3.5 million!
We've yet to achieve any details or specifications of this laptop, but it's obvious that this masterpiece must carry along a hype-beast collection of limited-edition stuff in the world.
>>> The Most Expensive Phone In India - iPhone 11 Pro Max, Samsung Galaxy Z Flip Or Motorola Razr?
Featured Stories