Every Detail That You Need To Know About The Rumored Apple TV Service
Author - Oct 13, 2018
--- All the things you need to be aware of about the rumored Apple's TV services
Apple is well-known for their track record in TV. The Apple TV, has been described as a "hobby" for many years. Steve Jobs stated that he had finally managed to crack the way to make an iTV set. However, that idea never came into fruition as Apple had failed to made deals with a virtual cable service. However, this fact might change in the near future and Apple's fan can get free TV contents on their Apple's devices.
What will the new TV service from Apple look like?
An analyst from BTIG named Rich Greenfield has a belief that Apple will give away the $1 billion worth of programs for free. Greenfield believes that the company will let you access to all of these productions through the TV application on Apple TV or other devices of Apple. He stated in a note back in September that we should think of the company's strategy which is similar to what Amazon did with its Prime Video.
Apple hopes that the viewers will come for Spielberg or Oprah and track on the other paying services to see Showtime, Starz or HBO in this same place. Apple has a tradition of taking a cut out of any service's revenues of subscription when a user does sign up from one of the company's storefronts. That theory was backed up with a report in October from CNBC.
There are other speculations going around, one of them being the idea of Apple creating one bundle to rule them all. The takeover that Apple made on Texture, a company that is called the "Netflix of magazines", along with reports about creating a news service for subscribers. This made people believe that Apple is planing to build a package of all of our digital content.
When will this product be launched?
We have known that Tim Cook has been talking more about TV in these last few months. Also, there have been reported that Apple is scheduling to unveil what it has in store in the early part of 2019. Greenfield said that we should expect the service being launched in the middle of 2019. The TV application would also be available on Macs.
How does the service fit in around its competition?
There is no doubt that this $1 billion service will compete with giants like Netflix, Hulu, Amazon Prime, etc. in the high-quality stream productions.
Like what Netflix has been saying, services like them are not just competing against each other but also fighting off anything that will vie for the users' attention. Thus, YouTube, traditional television, and streaming services are also Apple's potential opponents.
What's interesting is the fact that Apple diving into the original programming field is caused by Disney ramping up their own ambitions for the original video.
The Disney service has been scheduled to release next year. Industry watchers have nicknamed it the Disneyflix as it will be kind of a home base to stream all of the blockbusters from Disney, multiple original series from the Star Wars franchise and other programs. Bob Iger, CEO of Disney, has stated that it will cost a substantially less amount than Netflix.
Following this, tech giants are all flexing their original video plans. AT&T has just closed the $85 billion plan to take over the Time Warner, which is the parent of multiple big-names like CNN, TBS, and HBO. It has also pushed live AT&T Watch and DirecTV Now. Verizon took over Yahoo and AOL with $9 billion, and they spent another $1 billion on the now-defunct video app Go90. Another giant, Facebook, has been continuously pouring money to make original videos for its own app's Watch section.
You really should start to save some money if you would like to subscribe to all those services.
Why is Apple trying to become like Netflix while it is already a giant in the gadget field?
It's simple, everybody wants to be the Netflix of some stuff.
However, not counting the efforts Apple has paid to try and boost the revenue for services. It is also taking aim at the original video field due to the fact it may be an important factor to get more people to buy even more iPhones and its other gadgets.
There is no way to overstate how important the iPhone is to Apple. The iPhone is one of the most popular smartphones in the world and it is still accountable for over half of the company's sales. Furthermore, the iPhone was also the most critical factor of Apple's march to attain its status as the very first United States company to be worth more than $1 trillion. Apple has quickly established its domination in the subscription business due to Apple Music. However, Apple Music's content is basically what any other musically service as they all offer an infinite amount of songs. The real reason for the success of Apple Music is in fact due to the iPhone, which so many people have already own. It has not been as successful when looking at the original direction of pulling people to buy more Apple gadgets.
However, Apple clearly believes that original video made with the hottest creators and stars which cannot be seen anywhere else could make a difference.
Featured Stories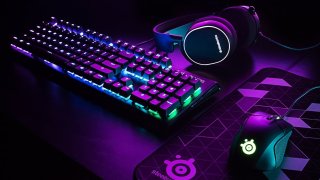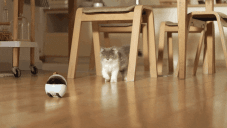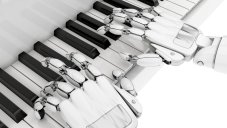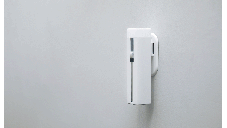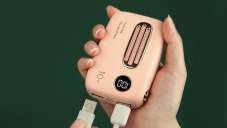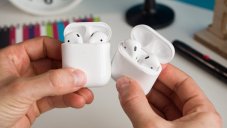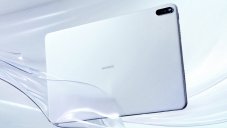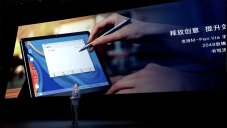 Read more