Best Laptop For GTA 5 Under 30000: Top Six Options Available In India
Karamchand Rameshwar - May 18, 2020
---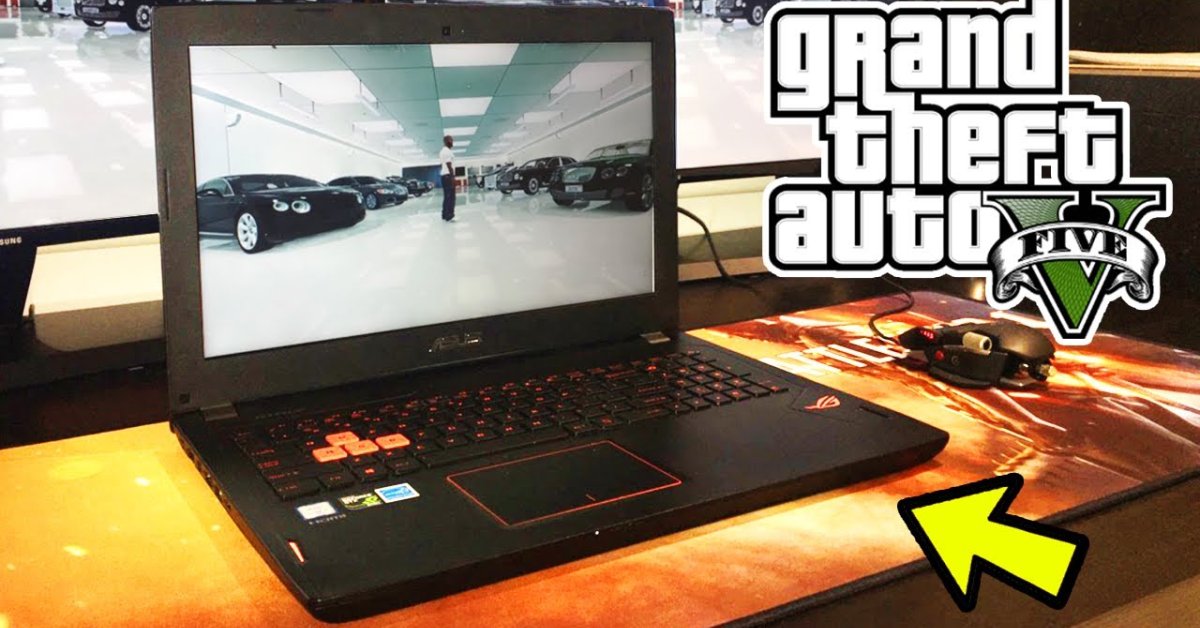 Best laptop for GTA 5 under 30000? Here are the top six choices that can play GTA 5, CSGO, Dota 2, and more at decent performance.
A few years ago, you couldn't get decently-powerful laptops that can play mid-range games, it is now possible as laptops are getting more powerful at a lower price. With GTA 5 being free at the moment, many of you would be wondering which is the best laptop for GTA 5 under 30000. In this article, we will give you a list of the best GTA 5 gaming laptop that you can purchase for less than 30000. Even though laptops are getting better for a lower price, you shouldn't expect too much from a budget device. However, there are still a few out there that offer the most value for your money. 
Best laptop for GTA 5 under 30000
Lenovo Ideapad S145 (Rs. 29,990)
The laptop is equipped with an Intel I3-8145U chipset, which is the 8th-gen processor in the I3 series. With a 15.6-inch display, you will have a good time watching videos or playing games on the device, though it sadly only supports 768 x 1,366 pixels resolution. The device packs 4GB of RAM and 1TB of HDD storage, so you won't have to worry about not having enough space to store your data. You can further upgrade the laptop to 16GB of RAM and plug an SSD to boost its performance even more. Connectivity options and ports include 2 x USB 3.0, a USB 2.0 port, and 1 HDMI port. As for graphics performance, you can play games like GTA V, Left 4 Dead 2, Skyrim, and Minecraft at medium settings at 60 to 65 fps. 
Dell Vostro 3480 (Rs. 29,490)
This laptop has the same chipset as the Ideapad S145, 8th-gen I3-8145U. It also has 4GB of RAM and has Windows 10 pre-loaded to take care of the software side of things, which is an advantage over the first laptop on the list. However, it only gets a 14-inch display that supports the same 1,366 x 768 pixels resolution. You can also pack up to 16GB RAM on this device, but it won't support SSD, so you should take that in mind. As for its gaming performance, you can get a decent gaming performance with the integrated Intel HD Graphics 620.
Acer Aspire E15 NX.GEQSI.002 - best laptop for GTA 5 under 30000 (Rs. 29,990)
This is one of the very few laptops in the price range that has a dedicated graphics card. It is driven by an AMD A10 9600P quad-core processor, clocked at 2.4GHz. The device is equipped with 4GB of RAM and 1TB of storage. This laptop also has a 15.6-inch display that supports only 1,366 x 768p resolution. Thanks to the dedicated GPU, the device is capable of running many high-end games at low or even medium settings. Games like GTA 5, CSGO, and Fornite are playable at 55 fps at low settings.
Lenovo Ideapad 330S (Rs. 38,990)
Just like the Acer laptop, this Lenovo laptop is also driven by an AMD processor called Ryzen 3 2200U, alongside 4GB of RAM and 4MB cache memory. The processor's base speed is 2.5GHz, which can be clocked at up to 3.4 GHz. Paired with it is an integrated AMD Vega 3, which is on par with the Intel HD 620.
Highlights of the device are preloaded Windows 10 and a 15.6-inch display with FHD resolution. It gets 1TB of HDD sadly with no slot for SSD and a backlit keyboard that will be quite useful when you use it in a dark environment. 
The laptop is not as well-equipped for gaming as other laptops on the list. You might get around 30 to 35 fps to medium games like Fortnite, GTA 5, and CSGO. However, its air ventilation is quite poor, so you might need to use a cooling pad if you usually play games for more than 2 hours.
Acer Aspire 3 A315-41 (Rs. 31,700)
The Acer Aspire 3 is one of the few laptops in the price range that has an AMD Ryzen 5 2500U, which is a quad-core processor with 4MB cache memory. It is coupled with an AMD Radeon Vega 8, which is among the best mid-range integrated graphics cards. The device has 4GB of RAM, which is expandable up to 16GB, and 1TB of HDD storage. You can get an SSD drive, which will surely help boost the performance of this laptop. Not just a good chipset and GPU, Acer also packs a 15.6-inch display on the Acer Aspire 3 that offers up to 1080p resolution. Games like Skyrim and GTA V, you can get 40-50 fps at medium settings.
HP 14 Core
Powering the HD 14 Core is a 7th-gen I3-7020U, with a base speed of 2.3 GHz. There are 4GB of RAM and 1TB of storage inside this device. You can put up to 12GB of RAM and an SSD drive to improve its performance. The laptop is equipped with an integrated Intel HD 620 graphics card that can handle games like GTA V, Left 4 Dead 2, Skyrim, and Dota 2 pretty well at low settings. However, it would be better to get one more stick of 4GB RAM, if you want to get a decent experience.
Final Thought
All these best laptop for GTA 5 under 30000 obviously have certain limitations such as low RAM, integrated graphics card, or processor. Overall, you should get at least 8GB of RAM and an SSD drive to get the most out of the laptop.
>>> Free Fire Best Emulator: These Are Three Best Options We Have Tried
Featured Stories Read more