Animal Cruelty: Monkey Hanged To Death In Telangana, Video Went Viral Online
Aadhya Khatri - Jun 30, 2020
--- Another act of extreme brutality was brought to light. This time, the victim is a monkey which was hanged alive in Telangana
When memory of a pregnant elephant died a horrible death after eating a pineapple stuffed with cracker is still fresh in our memory, another act of extreme brutality was brought to light. This time, the victim is a monkey which was hanged alive in Telangana.
The video showing three people standing around a monkey hung from a tree to death went viral on the Internet. According to local forest officials, the men did so to scare away other monkeys in the region.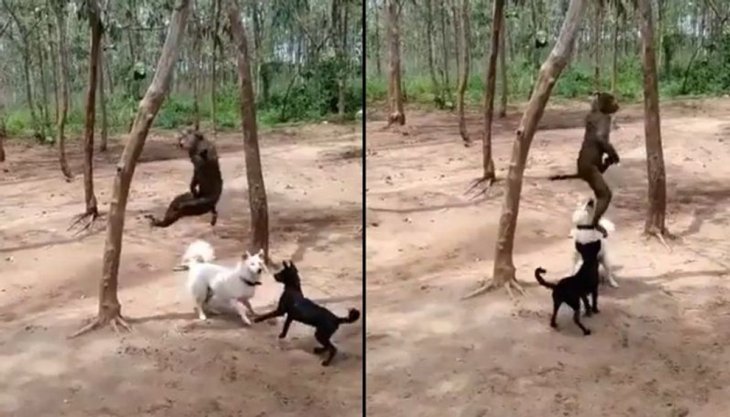 As stated by A Venkateswarlu, a Sathupalli Forest Range Officer, the culprits had been booked for violating the Wildlife Protection Act and they had admitted their crime.
The tragic event happened on June 26. After the video went viral, officials investigated it and found the culprits. They said they hang the poor animal to scare off its kind. The poor creature was found when it body is decaying.
Recently, Sathupalli and nearby areas fell under several monkey menace and people's lives are disturbed by the animals.
According to Telangana officials, 30% of Sathupalli forest range will have fruits to provide enough food for the monkeys and other animals to rehabilitate them.
>>> Alcoholic Monkey Killed A Human After Owner Died And No One Gave It Liquor Anymore
Featured Stories Read more