Best Apps For College Students To Improve Study, Finance, And More
Dhir Acharya - Aug 16, 2019
--- No matter if you're a freshman or a senior student wrapping up the last subjects to receive the degree, these apps will help optimize your productivity.
Summer is ending and you are closer and closer to a new school year. It's almost time to return to campus and carry along the right tools can make a huge difference in your results. No matter if you're a freshman or a senior student wrapping up the last subjects to receive the degree, the following apps will help optimize your productivity and help you end up with the most successful experience in college.
Apps for study
EasyBib This web app offers great help with free citations generated in MLA. In addition, the site has tools for detecting plagiarism as well as checking grammar. However, its free version does not check for plagiarism, which provides 20 grammatical suggestions and cites MLA. The premium version offers a free trial for three days and will then costs Rs 688 each month, with which you can unlimitedly use of all features as well as all citation styles. In addition, you can add EasyBib to your Chrome's toolbar or other compatible browsers.
Grammarly This tool helps with essay writing, coming in three versions including Free, Business (Rs 1,032/month), and Premium (Rs 2,064/month). You can also add the extension for Chrome or MacOS. In case you are writing during your travels, you can download the Grammarly Keyboard app for Android or iOS.
TED This is a good start to search for a topic for some project or a unique source for your paper. Here you can find almost whatever topic covering all aspects of life. You can also watch these talks as well as others on TED and TEDx YouTube channels, the TED app or TED Talk podcast on Android or iOS.
Duolingo If you want to learn another language, this app can be a good tool. It helps you learn quickly, easily, and keep up with the language. Notably, there are stories which you can read for comprehension practice; the app also offers a dictionary and a word list indicating what you've learned. The app is free and available for both iOS and Android users.
CliffsNotes If you're reading a book and wish to reinforce the chapter you've just read or explore some symbolism of the story, this app is a handy tool. You can buy test preps or enjoy free study guides for nearly every subject you could take.
The app can be used on both iOS and Android phones. For Android users, however, the app won't work unless you buy the Test Prep. Apart from that, the app is free online and on mobile.
Brainscape To make flashcards manually is time-consuming, so Brainscape makes things easier. It allows you to make digital flashcards of your own, or study flashcards created by others in any subject available.
The app has a free version where you can create flash cars and study. Meanwhile, the Pro version costs Rs 688 each month, with which you will get extra features such as bookmarking flashcards, making your classes private, and reversing flash cards. The tool is available both online and for download to iOS or Android.
Flipd This app will help you avoid getting sucked into social media while you're supposed to be studying. The app allows you to "casually lock" your smartphone for study, sleep, work, an entire day, or a set time. In case closing out the lock before the time runs out, you will be shamed for "giving up." The app is also available for both Android and iOS users.
Google's tools
Google Tasks This app helps you keep track of your to-do list provided that you have a Gmail account. It allows you to create as many to-do lists as you wish and you can add subtasks to each item. Also, details like time and date can be added to. Switching between lists is easy and you can check off the tasks you've done.
Google Calendar You can sync this app to your Android phone or iPhone for great help with planning a busy day. The app allows setting up the class schedule as well as reminders for 15 to 30 mins ahead of time to receive notifications on your handset. In case you have a Gmail account, by opening the widget, you can see all the upcoming events in your laptop's web browser. In addition, you can set different colors for deadlines of different classes and get reminders of them, and set recurring events.
Google Drive This app helps you back up whatever you may need for your class. By putting everything in your Drive, you can access your work anywhere on any device as Google syncs the content across all devices. PDFs, Microsoft Office Docs, Slides, Docs, Sheets, etc., are all compatible with Drive and you can share all of them with other users.
Money management
Wally This app allows you to keep track of your bills, expenses, accounts and more wherever you go. You can record your spending on everything including necessities like food and rent as well as luxuries such as Spotify. The app also provides deeper insights into your finance such as your spending habits for a month. Plus, the app can show your credit score as well as tips to improve it. You can download it from the Play Store or the App Store.
Mint Another choice you can consider to view all of your finances along with suggestions in correspondence to your spending habits. The app is also useful for credit scores like Wally and available on both iOS and Android.
Venmo This app allows you to make as well as share payments by linking with your debit card or bank account. That way money sent to you on the app will be transferred easily to your bank account.
Other useful college apps
Skype Communicating is important, especially if you're studying far away from your family, and Skype makes this easier for you. The app offers a group call feature which also helps initiate planning group projects or study sessions. Especially, you can make calls on this app no matter if you're using an iOS, Android or desktop device.
Maps
If you're new and don't know which is where, finding your college in Apple Maps or Google Maps' satellite mode can be a great help.
The university app
You should also check it your university has its own app that you can download and install. This way, you can access most content on the website of the school. If there's such an app, make sure you link it with your email to get notifications and notices as soon as possible.
Featured Stories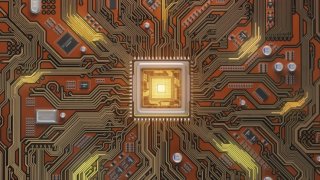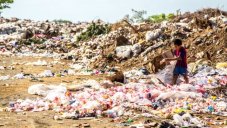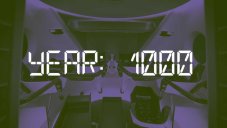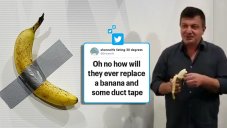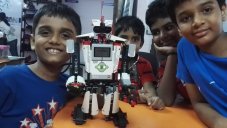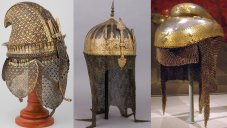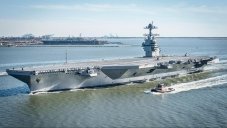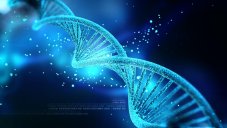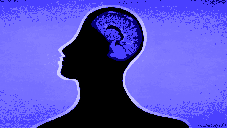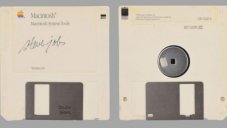 Read more