Can Samsung Remain At Top As Huawei And Rivals Are Rising In 2019?
Dhir Acharya - Jan 14, 2019
--- In 2019, Samsung is releasing its Galaxy S10 and foldable phone. But how much is enough to reserve the top position against aggressive rivals like Huawei?
Although the Galaxy S10 announcement helped Samsung steal the show, the Honor View 20 was the best phone at CES 2019. This doesn't sound much like a threat provided that few phones appeared at the event, but the uniqueness of the View 20 is enough to make Samsung have its guard up. Samsung Galaxy S10 set to launch next month
Today, Samsung is the world largest phone maker by sales volume, but considering the whole lagging market and the downturn of Apple in recent months, there's no telling how much longer can Samsung hold on to its throne. All in all, it really needs its Galaxy S10.
Meanwhile, Huawei is coming close to catch up with Samsung after defeating Apple and take on its second place. It looks like the continuous problems in a few recent months cannot stop the Chinese phone brand from rising.
Huawei's recent phones have outrun Samsung's flagships, such as the Huawei P20 Pro and Huawei Mate 20 Pro with triple rear camera setup and the Honor View 20 with flashy finishes and an in-display fingerprint sensor. Huawei's Honor View 20 on hand
The company also released the photography software which catches up with several features of the iPhone, such as fascinating lighting for selfie shots and its own version of Animoji from Apple. Huawei has not only edged Samsung's camera tech but also beaten Samsung's creepy AR Emoji.
As of 2019, Samsung starts the year with rock-solid support from its partners but faces flagging development. In a press release at the end of its third quarter, Samsung said its flagship model sales were solid but total unit sales did not go up because sales in lower segments fell. The company shows expectation towards higher sales in 2019 but the rise of Huawei is making this less likely. Samsung's third-quarter sales were solid but hard to rise in 2019
Despite ban order from the US, Huawei has experienced sales growth, and its products are getting more and more innovations. Previously, the company announced its total unit sales of 200 million, including the Honor line.
The Galaxy S10 is an important card for Samsung right now if it wants to block Huawei from rising to the top. The phone expected to launch in late February will bring about innovative features like face unlocking camera like the iPhone, Bright Night mode for low-light shooting, and the first-ever ultrasonic in-display fingerprint sensor. However, while Apple gave us brand new features before the others did, all of the mentioned features on the S10 appeared on other Android devices long ago.
If Samsung has nothing new and surprising to offer, the only option left is to surpass them all.
Foldable Samsung Galaxy X – the big bet Samgsung's foldable phone is likely to be called Galaxy X or Galaxy F
Looks like Samsung is betting all on its foldable phone, committed to launched by 2019's first half, rumored to be dubbed Galaxy X or F. The way Samsung designed this phone is considered to be the future.
With an industry that has long witnessed only flat, solid devices, foldable phones are expected to shake things up. And while the only foldable phone out there is the lagging FlexPai, recently revealed designs make the promise to offer users new ways to use their most personal tool.
Foldable phones will open the gate to a new place where people have more space on their phones for games, videos, and apps. Like the way tablet works, they will also be able to allow easier multitasking, or split the screen (like on the ZTE Axon M) so you can control on one side and simultaneously view things on the other. The ZTE Axon M
Other phone makers, including Huawei and LG, are catching up fast. TCL, the manufacturer of BlackBerry, Alcatel phones, televisions, and panels, will also make foldable phones in 2020.
HIS analyst Wayne Lam said that 2019 is the year of 5G and full-screen designs and but it won't be until 2020 that the market gets really interesting. Samsung's foldable phone shown at CES 2019
Since Google supports foldable Android devices, we can expect the game will get even more competitive.
Phones that support 5G play a more critical role Samsung's 5G phone prototype at CES 2019
Samsung made a promise that in 2019, it will offer four phones in the US to take advantage of the first 5G providers with barely any latency, including two for AT&T, one for Verizon, and one for Sprint. If Samsung gets its phones ready before these networks do, the transition for the 4G network to the 5G network will take place faster and more smoothly than when transiting from 3G to 4G.
Set at higher prices compared with 4G devices, 5G devices had better feature an up-to-date look. But Samsung won't take twice the risk by integrating the 5G to its foldable phone, raising the price of what is already expensive. Samsung's 5G phone prototype looked from one side
The Korean giant, in fact, is likely to offer a second variant of the S10 that supports 5G networks. A 5G phone prototype from Samsung did show up at CES this year, but neither could we touch it nor do we know what it would actually look like and who would provide network services to it.
It may take years for a generation of foldable phones to fully shape in terms of design, technology, and materials. So 5G phones are what Samsung can count on to secure its position as top phone player when the entire industry gradually move from LTE to 5G in the near future.
In the meantime, we can look forward to the 4G Galaxy S10 and seeing how rivals will take their moves.
Featured Stories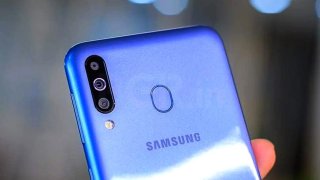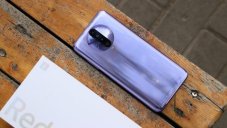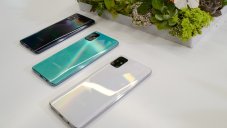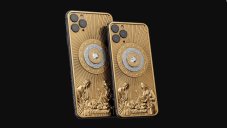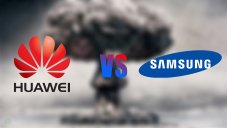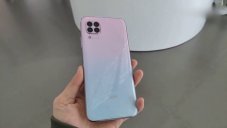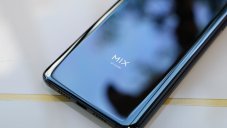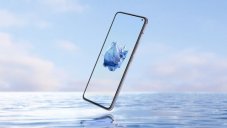 Read more