Why Does Microsoft Want A Custom Chip For The Surface Pro X?
Dhir Acharya - Oct 07, 2019
--- Packed in the Surface Pro X, the SQ1 is a message from Microsoft that it's time laptops got all-day battery life without sacrificing processing power.
A few days ago, Microsoft announced a bunch of new devices at its Surface event. However, what the company didn't talk about was that it will bring about the SQ1, a Qualcomm's custom chip. Packed inside the new Surface Pro X, the chip is a message from the company that it's time laptops got all-day battery life like phones without sacrificing processing power. The Surface products have to missions for Microsoft: business and an indication of the company's view of personal computing in the future. And the SQ1 helps it have more control over that future, and at the same time, tells software makers that they should work harder.
And if the chip can compete with Apple, maybe future MacBook laptops will pack Arm chips too.
Anemic Arm PCs
Despite their ability to connect to mobile networks and good battery life, Armd-based computers haven't caught fire. They cannot match the performance of AMD's and Intel's x86-family processors, and there are problems in software compatibility as software for x86 processors doesn't run on Arm machines. However, Microsoft doesn't fear to raise our expectations in performance.
According to Yusuf Mehdi, Microsoft's corporate VP for modern life, search and devices group, the SQ1 offers "incredible power" for the Surface Pro X. "We've got amazing graphics power. We're going to do AI on the chip," he said.
However, the tech giant didn't reveal many details about its performance. Its graphics performance doubles that of Intel's 8th-gen Core chips from two years ago of Qualcomm's 850 smartphone processor from last year, said Qualcomm. And if you compare the Surface Pro 6 running on Intel chip with the Surface Pro X, you'll see that Microsoft choose efficiency over raw performance.
"This product has three times more performance per watt than the Surface Pro 6," said Panos Panay, Chief Product Officer at Microsoft, during the event. The Surface Pro 6 packs Intel's 8th-gen Core chip. Intel is still Microsoft's close ally
Intel has been Microsoft's partner for decades and it's not likely to abandon Intel now. In fact, its two new Surface devices pack Intel's Ice Lake chip like the 13-inch Surface Laptop 3 while the Surface Neo packs the Lakefield chip.
The company also keeps its partnership with AMD by using its mobile Ryzen processor for its 15-inch Surface Laptop 3.
But it's much more challenging to come up with a way of packing Arm processors into the Microsoft fold, letting regular PC users enjoy the phone-like all-day battery life. Arm licenses its processor designs and allows other makers to make compatible models of their design, as well as a variety of options, can be added. That has resulted in a lot of Arm licensees tailor processors for a wide range of products, power consumption levels, performances, and prices.
Now, Microsoft takes its turn to tailor the chip. "We brought our engineering and we brought our IP with the Qualcomm team to build basically a brand-new chip," said Mehdi.
Meanwhile, Techsponential analyst Avi Greengart said that this move is really smart, "It suggests unique capabilities and it allows Microsoft to avoid direct comparisons with other Qualcomm-based products."
What's different in the SQ1?
According to Qualcomm, this chip is based on its Snapdragon 8cx, a mainstream processor for personal computers, but one of the different things is the GPU.
The chipmaker said "The GPU and its cores were optimized for Surface Pro X specifically to enhance the performance and user experience for graphics-rich applications. Microsoft wanted a truly mobile experience, from long battery life to rich displays to LTE connectivity and of course to be 'instant on' like a smartphone." Analyst David Kanter from Teal World Tech considers graphics performance boost a good idea. He said that Qualcomm's graphics processing unit can run Windows, but it's not as powerful as that from Nvidia, AMD, and Intel. This is especially true when it comes to Windows DirectX drivers, the software used in apps for controlling the graphics hardware.
Qualcomm shared that the SQ1, on the other hand, has the 4th-gen AI Engine that's used in its Snapdragon 855 chip. By accelerating AI software, Microsoft can boost software using brainlike processing for tasks such as editing video automatically, facial recognition for photos, and understanding human speech.
Attracting software makers to Arm computers
Apart from all the benefits of Arm PCs, one remaining problem is software incompatibility. However, Microsoft can overcome this by co-designing a special processor to lure those developers.
Another problem is Adobe, the maker of Premiere Pro, Lightroom, Illustrator, Photoshop, along with a variety of other apps for creative types. Nevertheless, the company shared also demonstrated the new Fresco drawing app using the Surface Pro X with the commitment to bring more of its Creative Cloud software along. "Surface is an important platform for Creative Cloud and will become even more important in the future," according to chief product officer for Creative Cloud at Adobe, Scott Belsky. Over 50 percent of current Surface customers use Creative Cloud software too, so the company made the decision to bring much of its software suite to Arm-based devices, he said.
Belsky added, "We're working hard to bring other key parts of Creative Cloud to the Surface Pro X as soon as possible." Adobe refused to provide details about the apps it will offer besides Fresco.
Software support is the final thing the Surface Pro X needs to be successful, like other Arm-based laptops. "It all comes down to whether developers -- and Microsoft's Windows team -- can make the experience sing without x86 processors," said Forrester's Gillett.
Featured Stories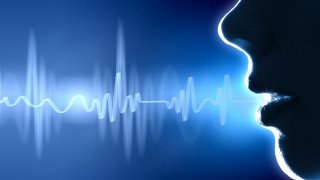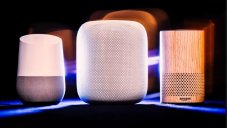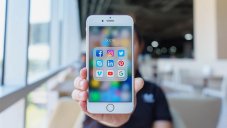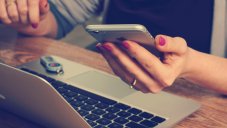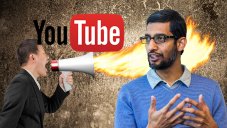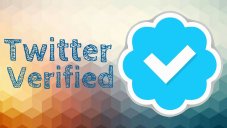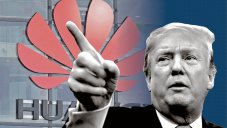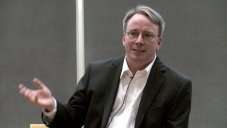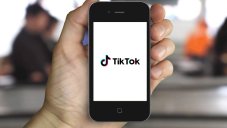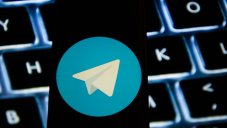 Read More