Google & Apple Comply With Indian Government Order To Ban 59 Chinese Apps
Karamchand Rameshwar - Jul 04, 2020
--- Google and Apple have just complied with the Indian government order to ban 59 Chinese apps in India, including TikTok, Weibo, and more.
Google and Apple are complying with the new order from the Indian government to block apps that are developed by Chinese companies. Two days after the order was implemented, the two US-based giants started to prevent Indian users from seeing those 59 blocked apps on Google Play store and App Store.  While Google said that it was only blocking access to those apps temporarily, Apple didn't respond to the question. 
Early this week, the Indian government announced that it would ban 59 apps stating privacy concerns and those apps were engaging in activities that threatened the "national security and defense of India." To be more specific, those concerns appear to center around "security and data and breach of privacy" related to profiling and data mining.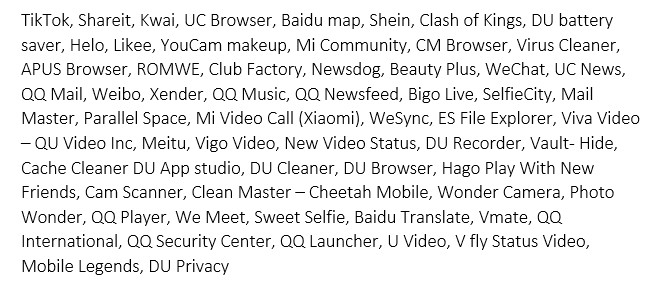 Among those apps, the most notable names are Xiaomi's Mi Community, TikTok, WeChat, and Bigo live. After the order was announced, TikTok was said to voluntarily block Indian users from accessing the app.
Tensions between India and China have been rising in the last few weeks after a deadly clash between troops on disputed Himalayan border territory left 20 Indian soldiers dead. A recent report suggested that the tensions in the region are heavily impacting Apple's supply chain. As one of the biggest phone markets in the world, India has become a very important market for not only Apple but other companies as well. This year, Apple is planning to improve its presence in India by boosting its retail footprint and manufacturing in the country.
>>> Huawei Says Banning It Can't Stop China From Spying Other Countries
Featured Stories Read more