This Dating Site Lets You Browse For Dates Like Shopping On Amazon
Aadhya Khatri - Feb 10, 2020
---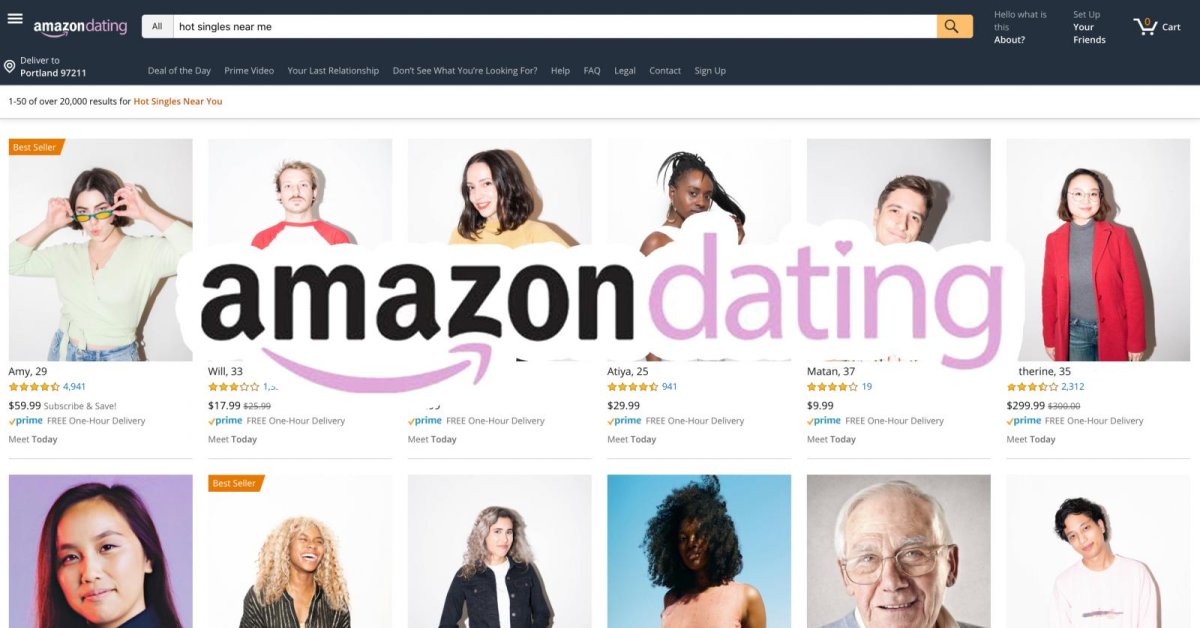 Amazon Dating site surfaced last week and it has the look of Bezos-made e-commerce platform. The GUI is the spitting image of that of Amazon
What do you think if there is a dating site with an interface resembles that of Amazon and you get to choose who you are interested in just like when you buy something online? If the creeps you out, it is just a joke, for now.
Amazon Dating site surfaced last week and it has the look of Bezos-made e-commerce platform. The GUI is the spitting image of that of Amazon with the product smorgasbord replaced by human pictures. You might think this is just a bad joke but it appears that the developers behind this dating site were pretty elaborate with its design. Users can see the price and reviews, just like when you go shopping with Amazon. You can also choose listed people according to their love language or height.
Most people will find the idea hilarious at first but as they take time exploring the site, the fun starts to turn to fear.
Amazon Dating is the creation of Morgan Gruer, Ani Acopian, Suzy Shinn, and Thinko, a studio that has done parody sites before. Some of its creations are WhoPaid99Cents and ScamDaddy.
While the idea of finding a date in the way you would a product might sound creepy to many people. Some have already used it and had their first unboxing moment:
For many, the most horrifying moment is when they see the Best Seller tag above the picture of a listed date. Some might find it amusing but others might realize how terrible it is when humans were treated as products. This raises the question of whether we might have a real site like this in the future, where people find a date like they go shopping for home appliances and leave comments on the "quality" or "tips."
It might sound far-fetching but remember, Facebook has already had its share of the dating market. The level of success the world's largest social media site gets is another question but what if Amazon decides it wants its part in this market too? The only comfort here is, since Thinko could buy the domain name with ease, Amazon has shown no interest in the idea, at least for now.
Horror aside, you might find laugh exploring the site with "Your Last Relationship," which takes you to the music video of "Toxic" by Britney Spear. The tab that reads "Don't see what you are looking for" will open Netflix. And do not open the "Prime Video" tab when you are in the office as it will lead you to Chatroulette, a site that chooses users randomly for a web-based conversation.
>>> This Dating App Will Screen Users's Genes To Find A Match
Featured Stories Read more