Best Gaming Monitor Options For 2020 (Updated List)
Aadhya Khatri - Feb 08, 2020
--- As there are so many options for a gaming monitor out there, we compile this list of the best choices that can suit different needs
The best gaming monitor helps brings PC games to life. It is also a matter of necessity. A mediocre monitor cannot keep up with the pace of the games.
As there are so many options out there, we compile this list of the best choices that can suit different needs. We believe that whatever you want, you will find a good option here.
Samsung CRG9 - The Best Gaming Monitor India Samsung CRG9 does not come cheap and it needs to be paired with a competent PC setup to be able to reach its full potential. However, all of the cash you have put here is well worth it.
This best gaming monitor features a 49-inch screen and some of the thinnest bezels you see on the market. It sports a picture-by-picture mode to have a dual monitor setup.
Pros:
Cons:
Tricky menu
Require tweaking Alienware AW3418DW –The Fastest Ultra-Wide Option With the aspect ratio of 21:9 and a high refresh rate, the Alienware AW3418DW can deliver a level of immersion that not many other monitors can rival. Other benefits include a 120Hz refresh rate, 4ms response times, and a 3,440 x 1,440 resolution.
All of these advantages put the monitor on the more expensive side, so you might want to start saving, or look elsewhere. But there is no denying that it is a solid rival of the Samsung CRG9 for the position of the best gaming monitor.
Pros:
A fast refresh rate paired with an ultra-wide screen
Great build quality
Cons: AOC Agon AG352UCG6 Black Edition – A Stunning Display AOC Agon AG352UCG is the one you should definitely consider if you want to experience an ultra-widescreen. Much like the Samsung CRG9, the AG352UCG is far from budget-friendly, and it needs a powerful PC setup.
Pros:
120 Hz refresh rate
Excellent colors
Cons: Asus ROG Swift PG27UQ – All Of The Best Features For Gaming Those who desire an advanced gaming monitor can never go wrong with the Asus ROG Swift PG27UQ, as long as you have enough extra cash lying around to pay for it.
The desirable features this monitor possesses are G-Sync, 4K Ultra-HD resolution, a 144Hz refresh rate, and HDR. These specs combine to bring you the most immersive experience you have ever had with any gaming monitor.
The only thing that gets in your way of having it is the price tag, and the need for a powerful PC setup to run it.
Pros:
Excellent image quality
HDR and G-Sync
Cons: BenQ PD3200U – A 4K Workhorse BenQ is not exactly a monitor for gaming as it was made for CAD professionals but is still a solid option when you need a gaming monitor. Since it caters to the needs of graphics designers, the viewing angle is great, allowing not only you but your friends can enjoy what is going on the screen.
While many 4K monitors require calibrating, the BenQ has everything you need before it is shipped to you. It is definitely one of the best options for gaming even though it was not designed for recreation.
Pros:
4K resolution
Large
Reasonably priced
Cons: MSI Optix MPG341CQR – Best Budget Gaming Monitor MSI Optix MPG341CQR features VA, not IPS panel tech, allowing for better contrast and punchier colors. It has an edge in the 144Hz refresh rate and super-wide 1440p resolution, both of them desirable features for a recreational monitor.
The best part is, the MSI Optix MPG341CQR is more affordable than all of these above options, making it more available to gamers with various budgets.
You can have a decent display without breaking the bank with this budget gaming monitor.
Pros:
VA panel
Great overall gaming performance
Cons:
Disappointed uniformity of brightness BenQ Zowie XL2540 – A Monitor Meeting All The Needs Of Professional Gamers BenQ Zowie XL2540's specs might not be as impressive as other candidates on this list, but that does not make it less of a competent monitor. With it, you have a 240Hz refresh rate and 1ms response time.
The XL2540 is compatible with both G-Sync and FreeSync and if you have a PC setup that can keep up with the pace of this monitor, it is definitely for you.
Those who are not familiar with gaming monitor calibrating can rely on its visual presets, which they can control through the S Switch control pod. Plus, there are two adjustable light screens.
The BenQ Zowie XL2540 is one of the best options for professional or hardcore gamers.
Pros:
a high refresh rate
Setup is easy
Cons: AOC Agon AG322QC4 – Another Budget Gaming Monitor HDR is always welcomed, even if what you have is not exactly true HDR. AOC Agon AG322QC4 offers a 3,000:1 contrast ratio, a 144Hz refresh rate, and FreeSync 2, making it one of the best gaming monitors on the market.
What users can expect with this model is smooth and beautiful visuals at a reasonable price.
Pros:
Having lots of contrast
FreeSync 2 and 144Hz refresh rate.
Cons: MSI Optix MAG271CR – When Speed Is More Important Than All Others Speed is crucial in first-person shooting games and your need will be fulfilled with the MSI Optix MAG271CR. Other appealing features include 1ms of latency, a 1080p resolution, and a 144Hz refresh rate, promising you an ultra-fast and smooth experience.
Much like other competent monitors on this list, you need to pair the MSI Optix MAG271CR with an as powerful PC to take advantage of its full potential.
Pros:
RGB lighting
144Hz refresh rate
Cons: So there you have it, our suggestions to help you pick out the most suitable gaming monitor for your needs. If you have any questions, feel free to leave a comment for us.
Featured Stories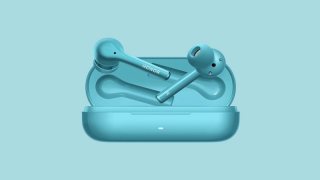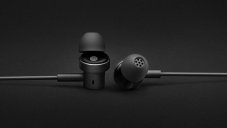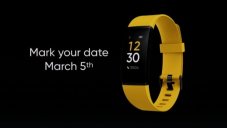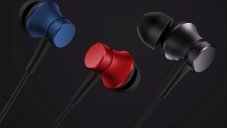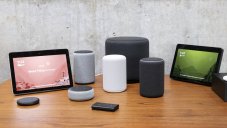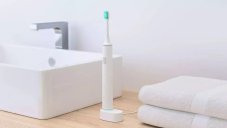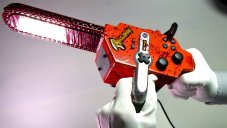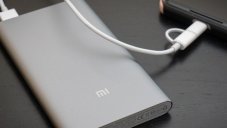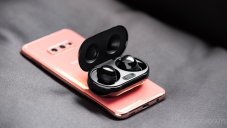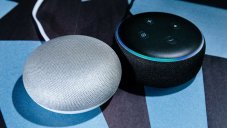 Read more