Which Online Casino Games Have The Best Odds of Winning?
huongduongnguyen - May 26, 2023
---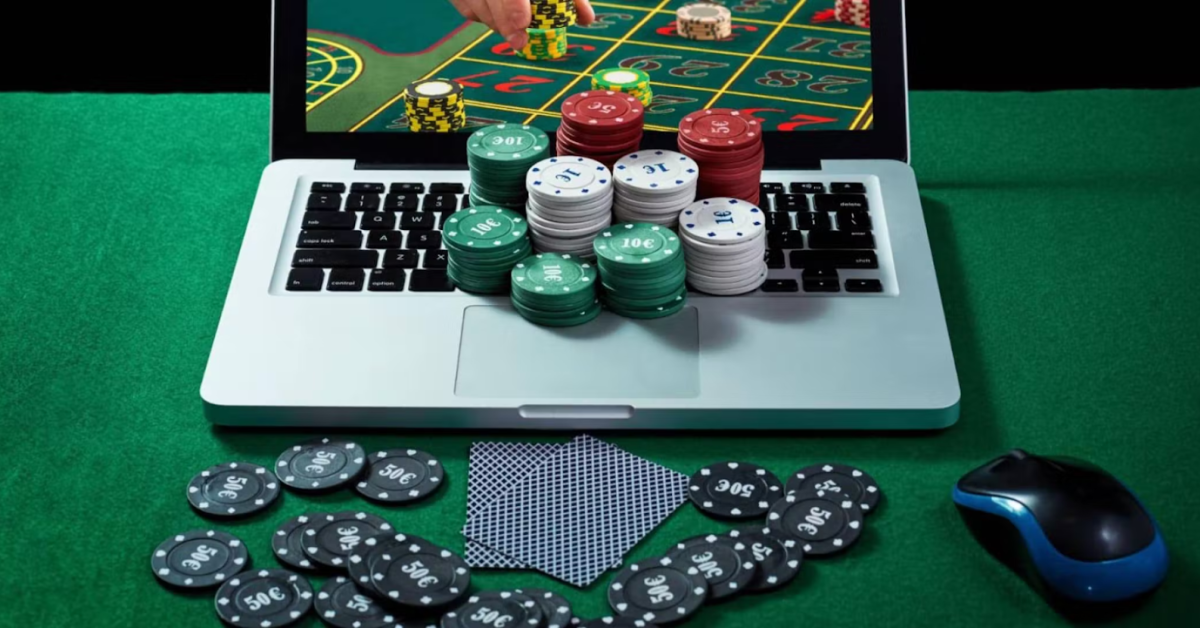 Picking the right casino game would allow you to increase your winning chances.
Although luck is a significant component in achieving success in online casino games, there are several additional factors to consider. Interestingly, each game possesses a distinct "house edge," and the lower this edge, the greater the likelihood of securing a victory. The objective of this article is to delve into the specifics of casino games and ascertain which ones offer the most favorable odds of winning.
Before playing, we need to pick a casino first. Currently, Powerplay website is probably one of the best. They offer Live In-Play Betting on Football, Tennis, Golf, BasketBall and much more.
Every online casino game showcased on the website operates under regulatory and licensing guidelines. This ensures that you can enjoy yourself without concerns regarding the safety of your investments. Additionally, there is a wide selection of popular games available for your choosing, ranging from poker to blackjack and roulette.
The process of withdrawing funds and making payments is uncomplicated and clear-cut. You have the convenience of using payment methods such as Mastercard, Visa, and various others. What is the "house edge"?
Prior to engaging in the games, it is important to address the concept of "house edge". You may be familiar with the popular saying, "the house always wins", which essentially denotes the advantage held by the casino over the players. The term "house edge" specifically refers to the percentage of profit that casinos, whether they operate online or offline, acquire from the wagers made by players. This percentage varies depending on the specific games being played.
It is crucial to note that this does not imply that casinos manipulate game outcomes. In the case of online casinos in India, they utilize random number generators to ensure fairness is maintained at all times.
For example, if the edge on the roulette wheel is 2.80%, players can expect to lose $2.80 for every $100  they spend on the table. The higher the edge, the worse your odds get. Players can either reduce the odds by using strategies... or just play games with a natural low edge, like Blackjack.
Which Online Casino games have the best odds of winning?
It is important to check the odds before picking a game, as all games are designed with the house edge in mind. However, this doesn't mean that other games are not worth playing. You can win at every game using the right strategy.
Poker
No house edge
Due to its unique nature, poker has gained immense popularity as a gambling game. In poker, players engage in competition with one another, while the house collects a small portion of each pot as a rake. The house has no vested interest in the game's outcome whatsoever, resulting in the absence of a house edge.
If you are seeking a skill-based casino game to play online, poker should undoubtedly be your primary option. However, it is worth noting that there are variations of the game where you play against the house.
Blackjack
House edge from 0.72%
Blackjack, also known as 21, has emerged as one of the most widely enjoyed casino games due to its skill-based nature. This game presents favorable odds for players, with a mere 0.72 edge held by the house. Whether you opt for the computer-based version or the live dealer option, the gameplay remains fairly consistent. By focusing on enhancing your skills, you can potentially reduce the house edge even further than 0.72.
To add variety to the standard gameplay, there is a multitude of blackjack variations to choose from. The most popular options include Classic, Atlantic City, European Blackjack, and Spanish 21.
Baccarat
House edge from 1.06%
Baccarat is an enduring and widely favored gambling game enjoyed globally. It offers a range of captivating variations, including Mini Baccarat, Baccarat Banque, Punto Banco, and Chemin de Fer. In this game, players place bets on either their own hand or the banker's hand, with a winning payout ratio of 0.95 to 1.
The house edge for the banker stands at a mere 1.06, whereas for the players' hand, it is slightly higher at 1.24. Notably, if a player achieves a tie with the banker and places a bet on it, the payout becomes a substantial 8:1.
Roulette
House edge from 1.35%
Roulette, one of the oldest casino games, remains relatively unchanged in its online version. The game offers several well-liked variations, including American, European, and French roulette, each with different odds of winning.
Among these variations, French Roulette stands out with a favorable house edge of 1.35%. In this version, players receive a portion of their wagers back if they land on the zero wheel. On the other hand, the European version (2.7%) does not offer this feature, while the popular American version (5.26%) introduces an additional "lose" wheel marked as 00. Although these odds may appear relatively high compared to other games, they are still worthwhile to play.
To enhance your chances of winning, there are various betting options available. These bets can be categorized as either "Outside" or "Inside." Outside bets involve wagering on groups of numbers or colors instead of specific numbers. In contrast, inside bets are placed directly on individual numbers, allowing you to choose one or multiple numbers.
Slot Machines
House edge from 4-8%
Slots are undeniably among the most popular gambling games, with extensive arrays of machines filling physical casinos. The online version of slots does not deviate significantly, as they are often considered the simplest games to play. In this format, you have the freedom to place bets of any size, whether high or low, with minimal restrictions.
Numerous variants of slot machines are available. However, it is crucial to examine the game's Return to Player (RTP) rate before playing. The RTP signifies the percentage of total bets that a game typically pays back to players after a certain number of spins. Games with higher RTP rates may result in more frequent wins, albeit with potentially smaller payouts. Conversely, games with lower RTP rates offer less frequent wins but tend to have larger prizes.
Featured Stories