Samsung Galaxy Watch Active Is Now Available In India, Starting At Rs 19,990
Viswamitra Jayavant - Jul 04, 2019
--- Samsung Galaxy Watch Active has already been available in India, starting from Rs 19,990.
Samsung is just right next to Apple in terms of the best smartwatch makers in the market at present. A few months ago, Apple unveiled the highly coveted Apple Watch Series 4, then Samsung also made its own splash with the introduction of the Galaxy Watch Active. For now, the flagship smartwatch finally hits stores across India.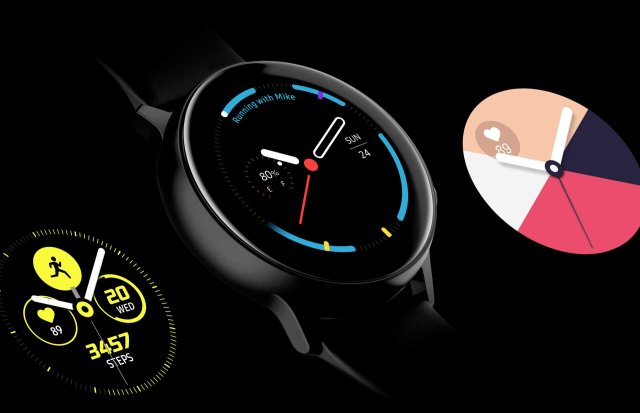 Galaxy Watch Active Price
From today onward, the Samsung Galaxy Watch Active will be sold at a fixed price of Rs 19,990 per unit on both Amazon India and Samsung's official stores and e-stores. You can also find it at any retail stores across the country. Aside from the watch itself, Samsung has also brought Indian customers all of the color options available for the watch, including silver, black, rose gold, and sea green. This means you would also have the chance to get your hands colored on your own with the Galaxy Watch Active.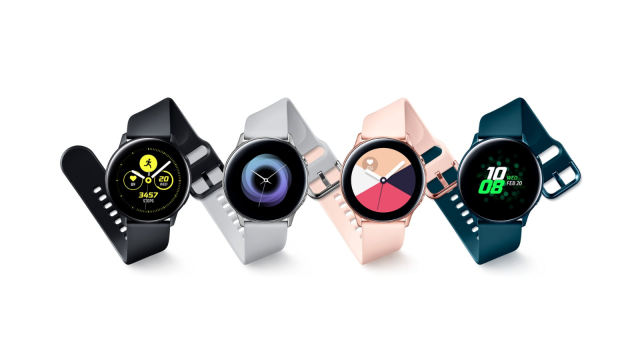 Galaxy Watch Active

Specs

Conforming to the trend of being a true health monitoring device, the Galaxy Watch Active is equipped with a multitude of tools like a blood pressure monitor and a standardized heart-rate monitor. The watch has 39 different tracking modes for different activities that you might embark in. For example, sleeping, swimming, running, and so on. Of course, the watch has a built-in GPS and even NFC sensor for contactless payment.

The blood pressure monitor, specifically, was available to only selected markets as of now. However, the company did confirm that the monitor will be available to the Indian market from the get-go.

For more technical specifications, the watch is built with a 1.1-inch 360x360 Super AMOLED display panel. A built-in battery with a capacity of 230 mAh that, for such a small device, can last for a day or two on normal use. Everything including apps, music, and system files is run by an Exynos 9110 processor, 768Mb of RAM and 4Gb of onboard storage under the hood.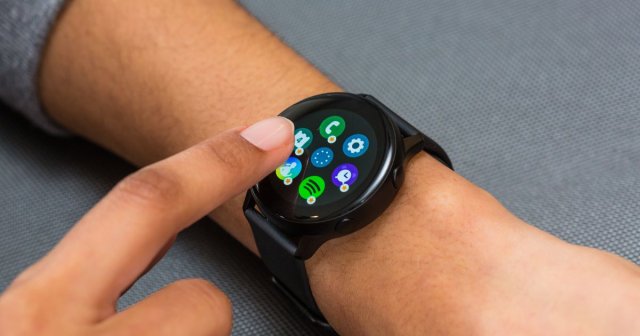 The Galaxy Watch Active can also be charged wirelessly, water and dust resistant with an IP68 standard. So don't be afraid to roughen it up a little: It is literally built for it.
Featured Stories Read more