Everything Microsoft Announced At Its Surface Event
Dhir Acharya - Oct 03, 2019
--- Microsoft is returning to the phone market with the Surface Duo, but that's not the only product that was announced at its latest event.
Microsoft is returning to the phone market after stopping years ago. This time, its phone is called the Surface Duo, which features dual screens with a hinge to connect them. Panos Panay, Product Chief at Microsoft, said: However, this is not the only product announced at the company's latest event. It also showed off new updates to the Surface laptop lines, which include the Surface Neo running on a new Windows version, though it won't come out till 2020.
Anyway, here are all the products that Microsoft announced at its Wednesday event.
Surface Earbuds
Following last year's Surface noise-canceling headphones, the company announced the Surface Earbuds. Microsoft did not provide many details but they will come out before the holidays, priced at Rs 17,750. Surface Duo
When Microsoft comes back to the smartphone market by using Google's Android instead of its own Windows OS. The phone will feature two displays, each measuring 5.6 inches, allowing it to expand into a device that's 8.3 inches large. According to the company, the handset will launch for the 2020 holidays. Surface Neo
This device has two 9-inch screens with a weight of 630 grams. It's 5.6 mm thick and houses the thinnest LCD screens ever made. To attach the screens together, Microsoft uses 360-degree hinges with over 60 microcoaxial cables that run between them. However, the Neo will only come put next year, in the holiday season, like the Surface Pro. Windows 10 X
This new operating system will power the Surface Neo. Microsoft has specially designed as well as optimize it for dual-display handsets. "It's a new expression of Windows 10 that we've been designing and building for the last couple of years, with hundreds of engineers and designers at Microsoft. Our goal is to fuel a new era of mobile productivity and creativity across two screens," said Program Manager for Experiences and Devices at Microsoft, Carmen Zlateff. Surface Laptop 3
The tech giant gives its 3rd generation of Surface Laptop products two sizes options, including 15-inch and 13.5-inch versions, starting at Rs 85,470 and Rs 71,213 respectively. Both models will feature touchscreen displays, along with enhanced trackpads and keyboards, USB-C ports, as well as a modular design. Microsoft has upgraded their specs too, including the exclusive Surface Edition graphics processor from AMD and Intel's 10th-gen 10nm CPUs. This laptop offers three times more power than Apple's MacBook Air. Surface Pro X
This Windows tablet is 13 inches large, running on a Snapdragon chip that Qualcomm specially customs for Microsoft, the SQ1 Arm chip. Additionally, there is a new Surface Slim pen that you can keep in a garage placed right above the keyboard, along with dual USB-C ports. You can preorder the Pro X now, with a price of Rs 71,213, shipping starts in November. This is a tablet that offers phone-like experience in Windows OS. Surface Pro 7
This device has a new Ice Lake chipset from Intel, offering as much as 16GB RAM and 1TB of storage. Its price starts from Rs 53,392 and you can preorder it right now. SQ1 custom Arm chip
The new chip is the result of a partnership between Microsoft and Qualcomm, offering dedicated circuitry to boost AI software. This is a big advance in computing tech for intensive tasks such as editing photos and recognizing speech. During the event, the tech giant emphasized the efficiency of the chip, saying that it triples the power used in the last Surface Pro model. Featured Stories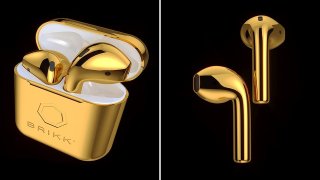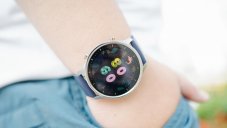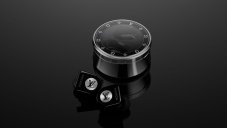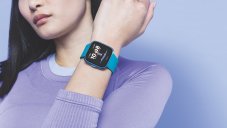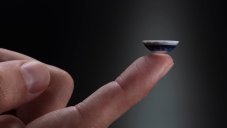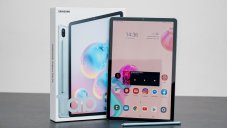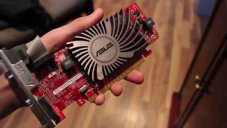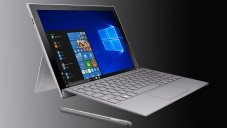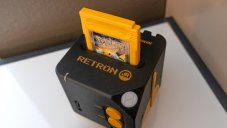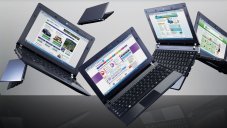 Read more