How To Use macOS Catalina's Voice Control Function
Aadhya Khatri - Oct 21, 2019
--- If you have trouble mastering the voice control feature or just want to save some time breaking into on your own, here is our guide to help you
The macOS Catalina's final version has finally been released, and users are busy exploring the new features it offers. One of the highlights of this year's updates is Voice Control, designed to help users who are unable to use the traditional keyboard and mouse.
With Voice Control, users can do two main things. First, you can turn texts into documents like emails, and second, you can give the OS commands like "Quit Safari" or "Open Mail."
If you have trouble mastering the feature or just want to save some time breaking into on your own, here is our guide to help you:
Start-Up Voice Control
You can find the voice control inside the Accessibility panel, as you may have guessed, the feature is all about providing more "accessibility." The panel can be found in System Preferences. Since Voice Control is all the way down the list, you still need a mouse to find it, which is a bit odd given the fact that the function is for someone having trouble using a keyboard and a mouse.
All you have to do is to click on the feature, but be patient and wait for a few minutes for the OS to save some additional software. When the feature is successfully activated, you will see a microphone icon on the desktop.
Voice Commands
To know what you can do with the Voice Command, click on the Commands button, and you will see a list. However, if, for some reason, you cannot do this, simply say "Click Commands."
You will see all the commands categorized into 'text editing' or 'navigation.' Scrolling down will reveal them all, but doing so using your voice is also possible. To search for the one you need, say some keywords to start. For example, saying "document," and the device will show you all of the commands relating to this category.
Easy As 1,2,3
Since Apple Menu has several handy commands for Mac controlling, let's start by saying, "Click Apple Menu."
You now see the Apple Menu with all of the commands that have assigned numbers. So for example, if you say "three," Apple Store will be opened, and if you want to shut down the Mac, say "eight." In menus of each of the app as well as other menus, you will see a similar numbering system for commands.
Turning Speech Into Text
You can use word processing apps as well as turning texts into emails with Voice Control. With commands like "Delete Sentences" or "Select All," you can edit the texts too. If you have trouble finding the exact phrases to use, simply say "Show Commands" and choose from the list.
Browse The Web With Your Voice
To open or shut down Safari, use commands like "Open Safari" and "Quit Safari." On individual pages, you have functions like "zoom in," zoom out," scroll up," "scroll down." When you need to see your browsing history, say "Click History Menu." You will see each item having an assigned number. So if you want to revisit any web page, say the corresponding numbers, and Safari will take you there.
Navigation Controls
Controlling an individual web page is easy, but when you need to access links and headlines to browse the Internet.
If you want the numbering system extending to the web browser, say "Show numbers." Each of the links you see will now have their numbers too, and you can say things like "ten" or "fourteen" to access the links. Commands like "go forward" and "go back" can come in handy too.
Zooming In
The buttons you see of the top left used to be housed by Grid 1, so if you want to access them, simply say "One." Now you have smaller boxes with assigned numbers so that you can easily choose the one you want. For example, number 2 is assigned for the Minimize button, so saying "two," and you will see this page is hidden inside the Mac's Dock.
However, if you only say "Two," the grid will be zoomed in again and show you even more details.
How To Edit Photos With Your Voice
This grid system can be used elsewhere as well. If you want to edit your photos with voice control, say "Open Photos" and the Photos app will show up. To browse the app, say "Scroll Up" or "Scroll Down" to see all of your library.
To select the one you want, use the numbering system again by saying "Show Numbers." To open the editing mode, say "Click Edit." To get into details on a particular photo, say "Show window grid" and you can zoom in the parts you want.
Create Custom Commands
The voice control system is handy in many situations, but it cannot cover everything. For more complicated tasks, you may have to take the matter into your own hands and create commands for the ones you often use.
To do so, open the panel for Voice Control preferences again and access the full list for preset voice commands. At the low-left corner, you will see a "+" symbol to add more commands as you wish. In this section, you can create your own to use in different apps or the Mac Finder.
Now you can use Voice command to perform tasks you want, like accessing certain web pages to accelerate the speed of browsing.
Featured Stories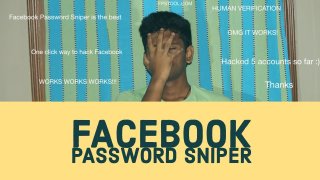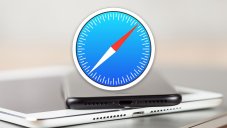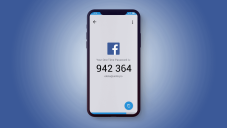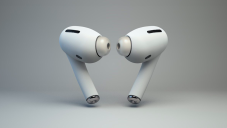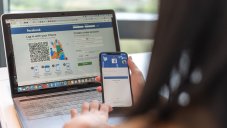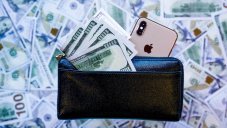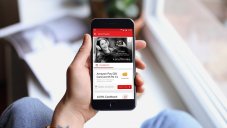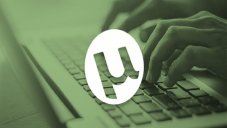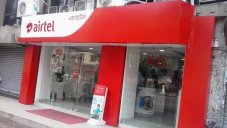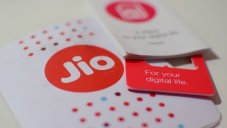 Read more