Having Dreams Of Making Love With A Close Friend Or An Alien? Here Is What It Means According To Experts
Aadhya Khatri - Jun 29, 2020
--- A previous study released by Hong Kong Shue Yan University claims that we have a higher chance of having erotic dreams if we sleep on our belly
Science proves that you often have s.e.x dreams during the REM phase of your sleep. During this phrase, the amount of blood flows to the genitals is higher than usual, making you h.o.r.n.y.
Most of the time, we cannot remember our dreams as our brain doesn't want us to mix up reality with what happens in our head when we sleep.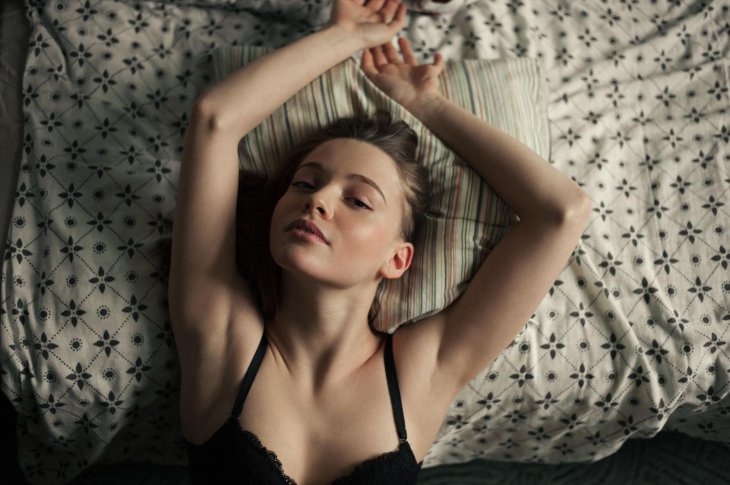 As stated by Laura Duranti, a s.e.x.ologist and psychologist, what you see in your s.e.x dreams will depend on your s.e.x.uality, who you are, and also your relationships.
According to her, our brain still gets in touch with our surrounding when we sleep. So conditions like the temperature, what or who we are touching when we are fast asleep also determine what we dream about.
Another important aspect is which position we sleep in. A previous study released by Calvin Kai-Ching Yu of Hong Kong Shue Yan University claims that we have a higher chance of having erotic dreams if we sleep on our belly. This can be explained as when people sleep on their stomach, their breath is restricted and their genitals are under pressure, so the body is reminded of the sensation we experience during real s.e.x. These exotic dreams can get so intense that they cause people to feel a real orgasm. Some women reported having difficulty reaching climax in real s.e.x but have it in dreams.
As stated by Marilena Iasevoli, a s.e.x.ologist and psychologist, when people dream, it is much easier for them to get rid of their inhibitions and get in touch with our desires and needs. Another benefit of having wet dreams is that we can have our fantasies realized, which could be difficult or impossible to achieve in real life.
If You Dream Of Having S.e.x With A Friend Or Someone You Don't Like In Real Life
Iasevoli said many people have s.e.x dreams about people they are not attracted to in real life. Some people said that might be because we are experiencing our deepest desire but Marilena Iasevoli believes it means we have an unfinished business with someone.
According to her, if you dream of having s.e.x with a close friend or someone you would not be s.e.x.ually attracted to in real life, it might suggest you and that person have a strong bond or you admire something about them. Their talent, masculine, or feminine side of them for example.
If Have Wet Dream About Something Erotic, Like An Alien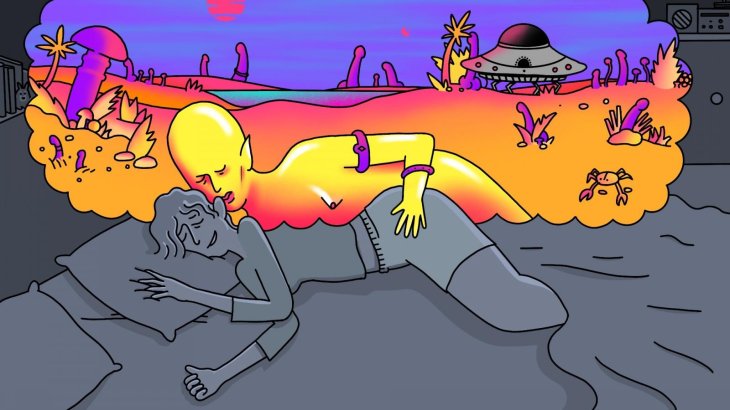 If you have dreams of something weird, like an alien for example, in some situations, the dream might reveal our deepest desire. But in others, it suggests our brain is trying to make sense of what we are experiencing during the day, like a movie, a song, or a book.
>>> Surprise! These Are The Most Listened-To Songs During S.e.x
Featured Stories Read more