Scientists Use Mini Sponges To Prevent The Coronavirus Before It Infects The Lungs
Dhir Acharya - Jun 22, 2020
--- Scientists have created mini polymer drops that act as tiny sponges to decoy the coronavirus before it latches onto the lung cells.
What if scientists could stop and detract SARS-CoV-2 before the virus latches on the lung cells and replicates itself? The answer is we would be able to prevent the infection and scientists can do this, at least from their initial experiments.
Researchers from Boston University (BU) at NEIDL and those from the University of California San Diego have come up with a way to do this in reality. To be able to do this, they used new nanotechnology and created a decoy sponge.
The scientists made a decoy sponge that's as tiny as the coronavirus. The new technology could make significant contributions to the fight against the virus. Even better, this tech and method can be used in fighting any virus.
Anna Honko, a microbiologist from NEIDL and one of the study's first authors, said that she was first skeptical as the method seemed too good to be true. She was astonished to see the results in the lab.
The new tech use nanosized polymers drops covered with fragments of immune cell and living lung cell membranes.
SARs-CoV-2 finds lung cell membranes and latches itself onto them. Then the virus replicates itself through those lung cells.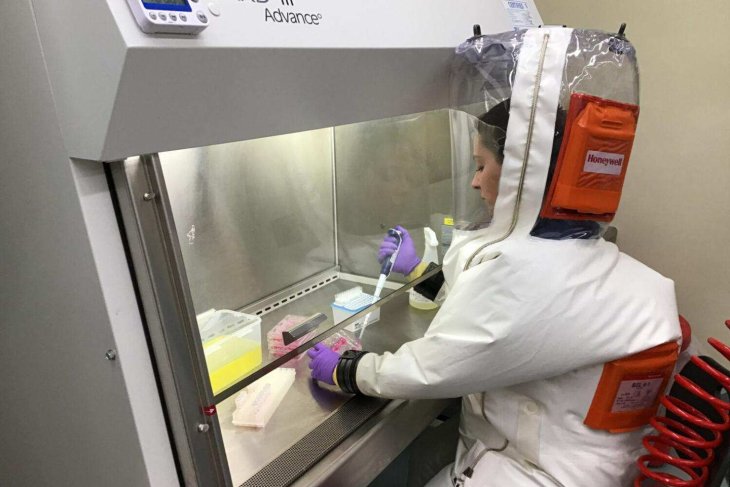 The BU team found that when coated with lung cells, the nanosize polymers drops attracted the coronavirus better than the real lung cells. That's why the new technology is interesting and could become useful in fighting the infection.
Anthony Griffiths, a NEIDL microbiologist, explained these promising results, guessing that the drops probably worked like a decoy that competed with cells for the virus. The team is also excited to push this technology further by seeing how many viruses they can apply this approach to.
>>> Delhi Will Have The Largest COVID-19 Facility In The World
Featured Stories Read more